John Keane, Chief Executive Officer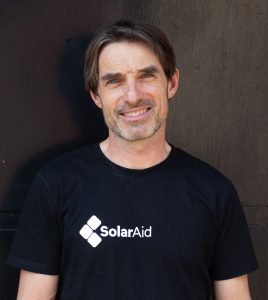 John moved to rural Tanzania as a volunteer in the year 2000 where he learned about the challenges of living without access to electricity and being forced to use dangerous and polluting candles and kerosene lanterns each night.
Since this time, John has devoted his professional career to changing this unacceptable reality, working across Africa, establishing solar projects, enterprises and inspiring innovation. John has held many roles at SolarAid and SunnyMoney over the years and has played a leading role in helping us impact over 12 million people.
@JohnKeane
Brave Mhonie, General Manager, SunnyMoney Malawi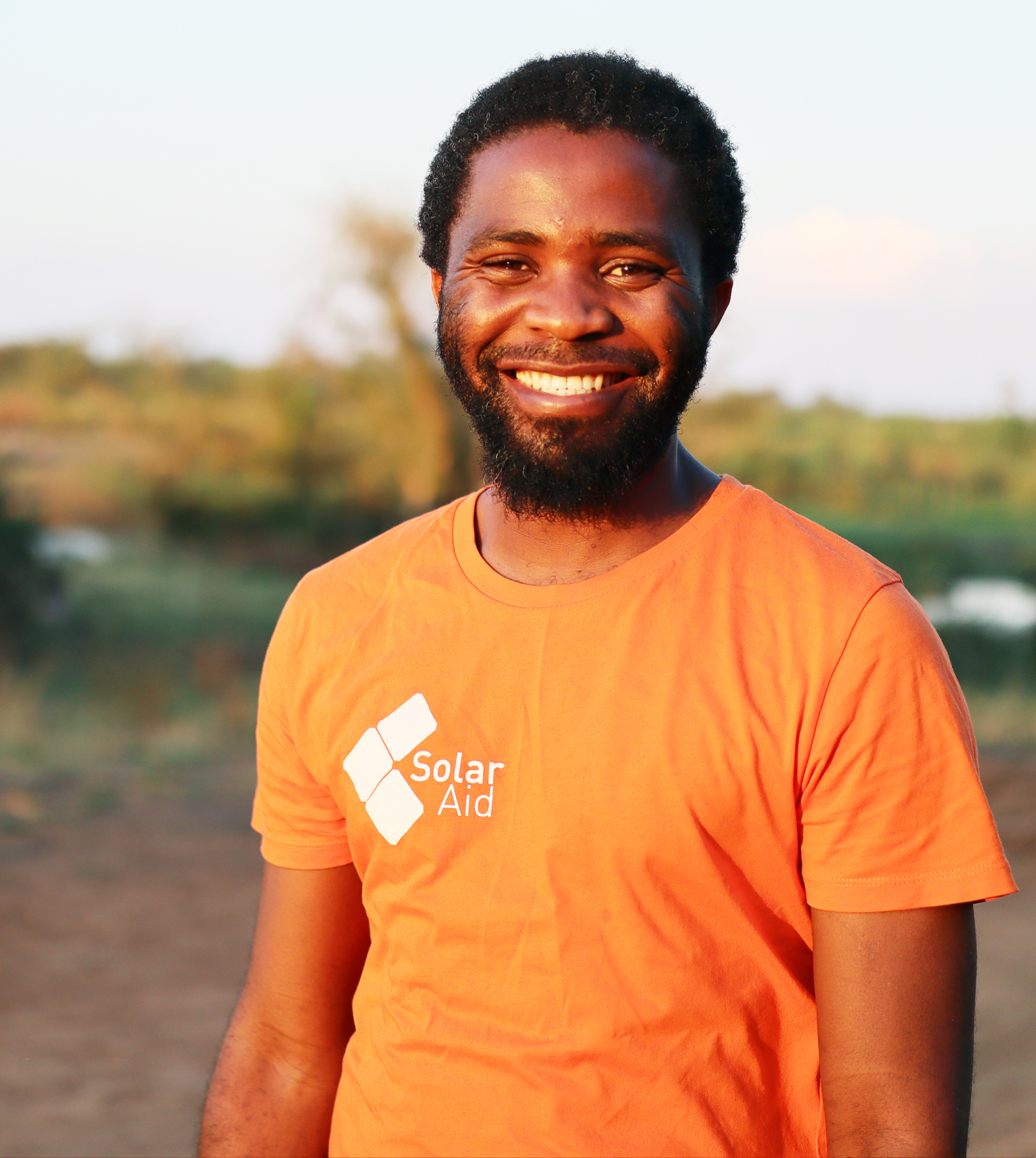 Brave is a social entrepreneur who joined SolarAid / SunnyMoney in 2008. He started as a field officer tasked with educating the community about importance of renewable energy as a mitigation measure of climate change. He also worked on setting up the small scale local assembly of solar panels with wooden frames for community based solar projects.
Brave helped SolarAid start importing finished solar products and introduced the schools programme in Malawi, which involved selling solar lights through a network of school head teachers across the country.
Currently, he is leading the team in developing innovative business models that can accelerate sustainable energy access in rural areas with the goal to contribute to achieving SDG7.
Brave has the passion to end poverty in Malawi through efficient investment in renewable energy, starting with solar technology. His drive is to create an environment of equal access to basic energy needs that can improve social economic wellbeing of the Malawian citizens.
Karla Kanyanga, Operations Director, SunnyMoney Zambia
Karla joined SunnyMoney in 2009 and over the years she started and shaped many of the positions in SolarAid Zambia.  For the past 6 years she is working as the Country Director and is now in charge of all aspects of running the SunnyMoney business in Zambia, working to ensure that SolarAid mission is met by 2030.
During her 14 years at SunnyMoney, Karla has watched the solar market change and adapt to the growing demand within Zambia.  She is passionate about ensuring that everyone has access to clean, renewable energy and focusing on how that can be done in Zambia.
She has past work experience in Zambia as a Health and Safety Manager of a Mining Company and as Manager of local lodge and conference centre. After marrying a Zambian, Karla moved from the United States to Lusaka where she has been based for the past 17 years. She now lives in Lusaka with her husband and son.
Jamie McCloskey, Director of Programmes & Partnerships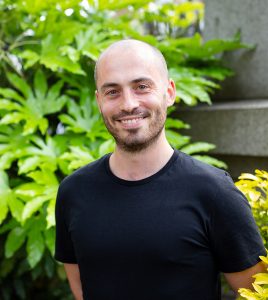 Jamie joined SolarAid in September 2014, the same month SunnyMoney opened its office in Uganda, as a Proposal Writer and Researcher.
He now leads the team in value generation, partnerships and programmatic design and management.
Before SolarAid, Jamie worked at the National AIDS Trust, a UK HIV policy organisation, for two years and spent some time with VSO in Nigeria.
@jamiermccloskey
Stuart Ryland, Director of Finance & Resources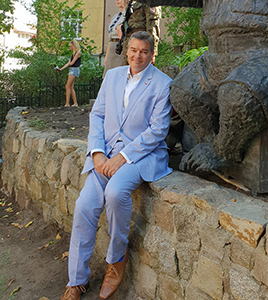 Stuart joined Solar Aid as Director of Finance and Resources in October 2022, and has overall responsibility for finance and resource matters across the group.
Before Solar Aid Stuart spent 8 years as Finance Director for Three C's, a social care charity providing supported living services across London. Prior to that he spent a decade working for King's College London, firstly as Finance Director at the Institute of Psychiatry, and later as Director of Finance and Administration for the School of Social Science and Public Policy, during which time he worked in Kenya helping with the set-up of the African Leadership Centre, a project training civil servants across the continent of Africa.
Stuart is a Chartered Accountant (FCA) and also holds the ICAEW Diploma in Charity Accounting
(DChA).
Richard Turner, Director of Fundraising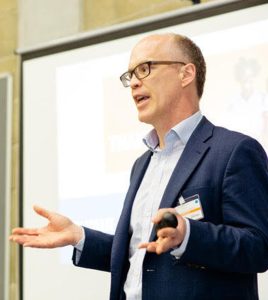 Richard returned to SolarAid in Sep 2021 having previously worked as Chief Fundraiser from 2011 to 2016.
He has over 34 years experience as a fundraiser at Oxfam, Farm-Africa, FFI and ActionAid UK, as well as delivering fundraising training for charities around the world to help deliver on their missions.
Richard believes in 'renewable fundraising,' which offers people a great experience from supporting SolarAid and inspires them to tell others and to continue their support. It recognises that in this increasingly connected world anyone can act as an advocate to spread the SolarAid story.
@ifundraiser
Sofia Ollvid, Communications Director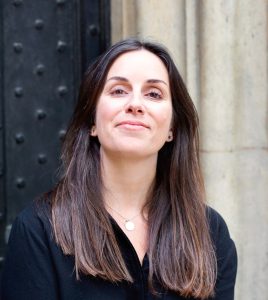 Sofia has worked with fundraising and communications for NGO's across the globe for over ten years. After obtaining a degree in Political Science (BA) she proceeded to work within the media sector for a few years before transitioning into the charity sector where she could combine her interest in humanitarian and development issues, with her experience of creative processes, visual communications and storytelling. Throughout her career, she has developed a passion for collecting and producing content to tell stories to create change, as well as driving ethical content processes.
A study break to obtain a degree in Media, Campaigning and Social Change (MA) led her to London and eventually her current position at SolarAid.
@sofiaollvid
Jenny Sheriff, Head of Supporter Growth
Jenny joined SolarAid in April 2022 as the Interim Supporter Engagement Manager moving into her new role as Head of Supporter Growth when that position ended. She has been working in the charity sector as a fundraiser for over 20 years across a number of causes. She has a passion for creating great relationships with supporters, providing great feedback which demonstrates the huge difference their donations make.
Jade Zelkowicz, Supporter Engagement Manager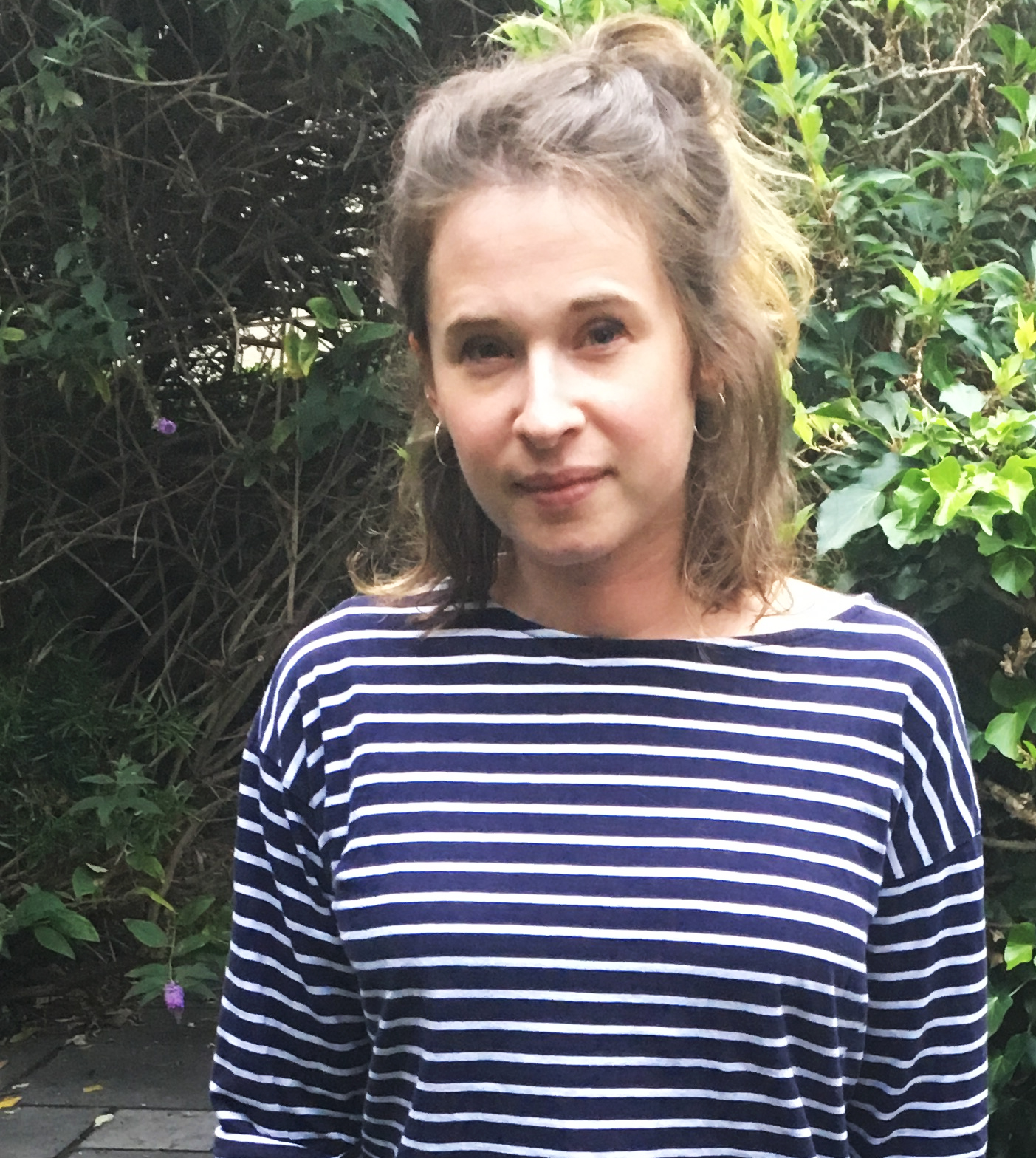 Jade has worked in the charity sector for over ten years, joining the SolarAid team in November 2019.
After obtaining a BA in English and American Literature, Jade started her career in fundraising at a mental health charity. She quickly worked her way up to leading both a department and team and is proud of her strategic contribution towards the growth of the organisation.
Jade has extensive experience of engaging and building relationships with an array of supporters, helping them to tell their story and raise awareness of prevalent issues.
Danielle Mensah, Supporter Experience Manager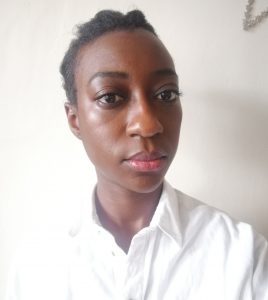 Danielle is a first point of contact for our fantastic supporters. She is responsible for supporter care and communications, providing assistance with finance and accounting.
She studied English & Sociology BA and it was then that she sought to work in international development, later taking a long trip to Ghana interning for a not for profit community leadership scheme and then similar roles in fundraising teams in international development and disability charities.
Danielle is excited to see sustainable energy made accessible to all, brightening up people's everyday lives.
Emily Bellis, Programme & Partnerships Manager
Currently on sabbatical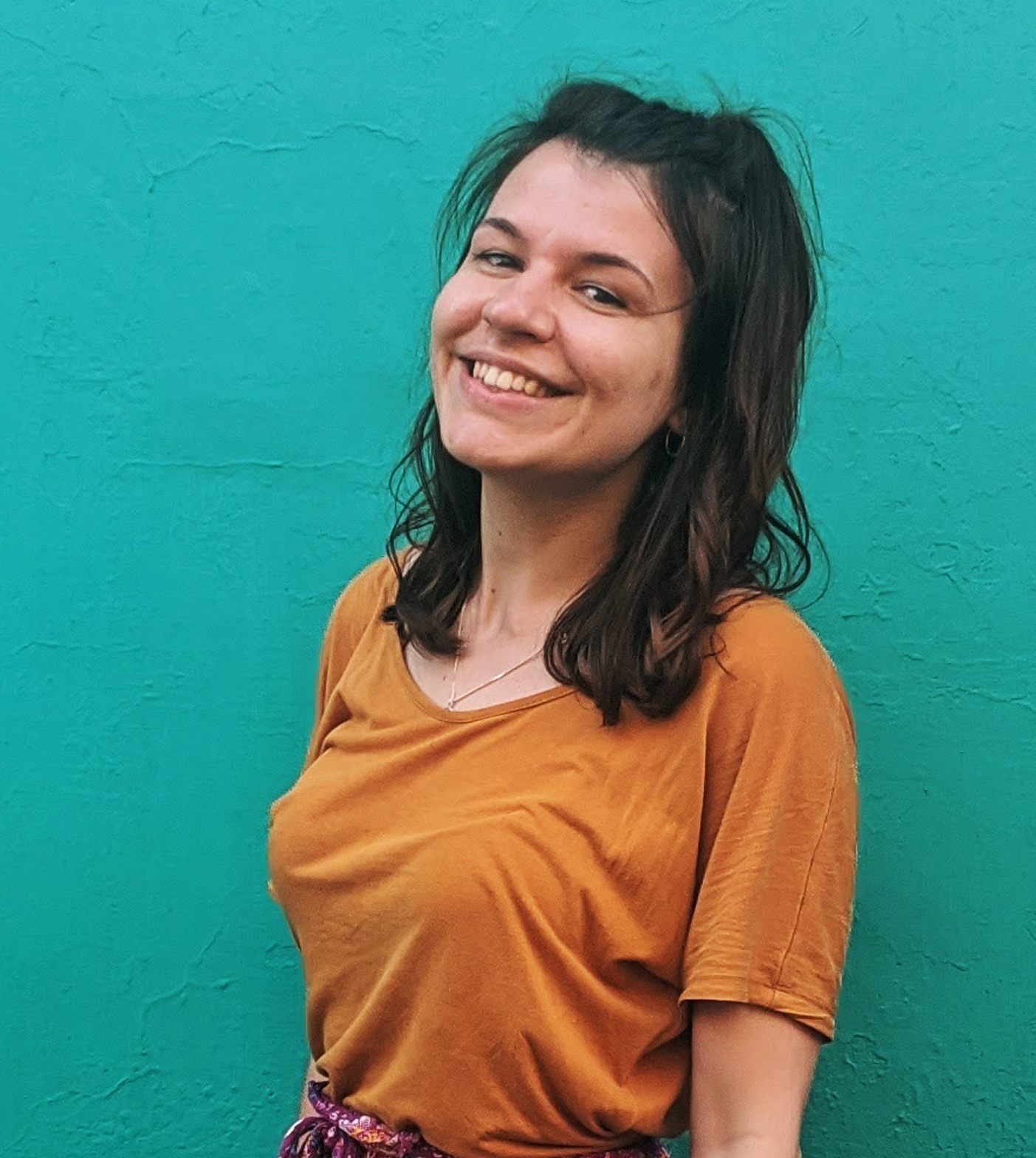 Emily joined the SolarAid team in 2016 after graduating with an MA in Conflict, Security and Development from the University of Exeter. Her fundraising debut was as an Anza International student ambassador, managing a team of student volunteers to fundraise in support of entrepreneurs in Tanzania.
Having been attracted to join the team because of SolarAid's ambitious mission and simple solution, this continues to motivate Emily's work in fundraising and grant management.
Emily is enjoying broadening her knowledge in international development and building her fundraising experience at SolarAid and feels honoured to be working within such a passionate team, tackling two of the biggest issues of our time; poverty and climate change.
Alison Williams, Accountant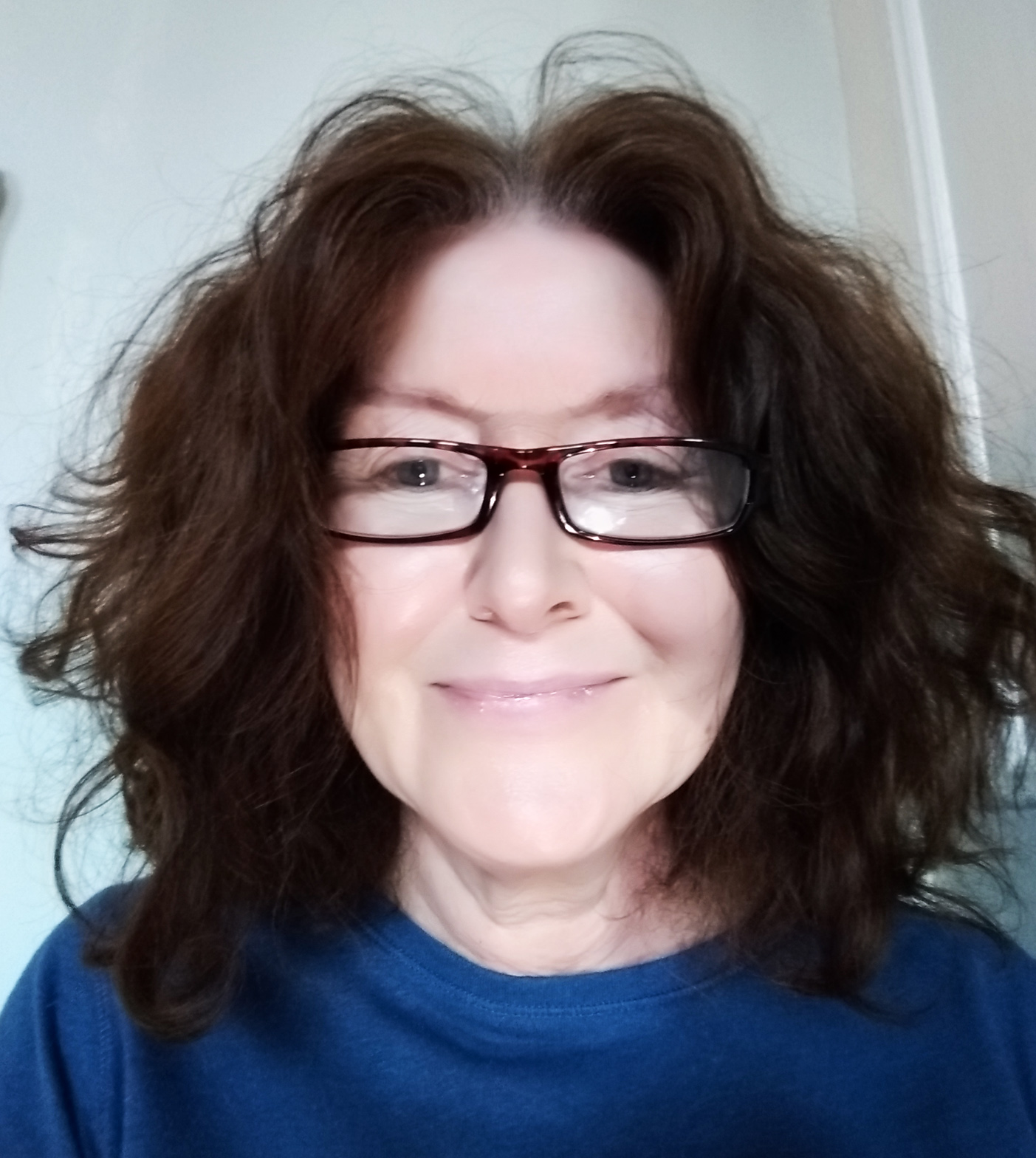 Before moving to the charity sector Alison trained and worked as an accountant at KPMG in Norwich, in finance at Mirror Group Newspapers, and with a property investment company in London. Alison joined SolarAid initially as a volunteer in September 2007, before becoming its fourth employee in January 2008.
Joining the organization so early on in its mission to provide universal access to renewable energy, she feels privileged to have been part of all that SolarAid has achieved since it was founded in 2006, and is looking forward to helping millions more people get on the energy ladder.
Haley Withers, Digital Communications Manager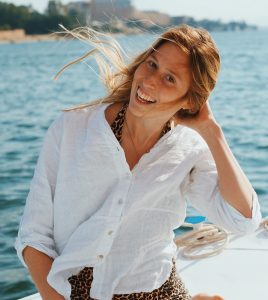 Haley began her career as a photographer and storyteller. While receiving her BA in International Development at McGill University, she recognised the need of quality stories and content in the non-profit sector. Her passion for people and building a more equitable world has led her across the globe amplifying the voices that are catalysing change.
As Digital Communications Manager, she will grow the SolarAid community through ethical storytelling across digital platforms. Haley is excited about working alongside the team to realise this incredible vision.
@haley_withers
Lauren Griffiths, Digital Fundraising Manager
Lauren has worked in the charity sector for the last six years. Initially focussing on aid distribution and developing educational programmes in grassroots organisations, she has gained a broad overview of many of the challenges facing the non-profit sector. She is passionate about redistributing power back to affected communities and recognising the crossover between many of the large challenges facing society today.
Lauren now specialises in developing innovative fundraising experiences, having led and delivered many digital projects that have driven rapid growth. She hopes to find new and exciting ways for supporters to interact with SolarAid and bring the "feel-good" back to fundraising.
As Digital Fundraising Manager, she hopes to entice and engage supporters to become advocates for SolarAid, and ultimately grow a strong community of people who are committed to ending energy poverty across Africa.
Lyndsay Dixon, Corporate Partnerships Manager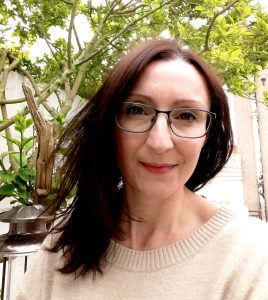 Lyndsay joined the SolarAid team in 2023 as the Corporate Partnerships Manager
She has worked in the charity sector for 8 years and before that in the private sector across sales and exhibitions in various sectors.
She loves building relationships with companies and helping them make meaningful impact with the causes they support. Lyndsay is thrilled to be part of the team, making an instant,  long-term difference to people's lives and communities through safe, clean, solar power.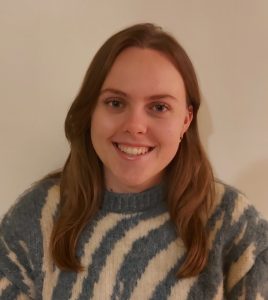 Sarah Knight, Supporter Engagement Officer
Sarah joined the SolarAid team in October 2021. She graduated in 2017 with a BSc in Human Geography, and has worked in international development and fundraising ever since. She loves speaking with supporters and connecting them to causes they care about.
Sarah is excited to be part of SolarAid's mission, tackling poverty and climate change through safe, clean and renewable solar energy.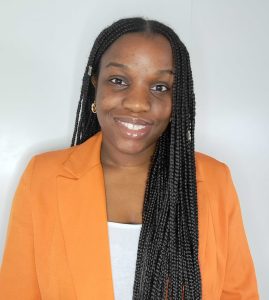 Angelica Udeze, Programme Funding Officer
Angelica joined SolarAid in June 2023 and has experience working in fundraising and grant management with NGOs. Angelica is passionate about positive change and sustainable development and she is excited to be contributing towards realising the organisation's vision of a world where everyone has access to clean, renewable energy.
Cherise Evertz, Digital Marketing and Content Officer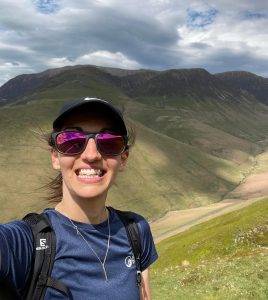 With a passion for storytelling and sustainability, Cherise has joined the SolarAid team as the Digital Marketing and Content Officer. Having worked in the private sector managing the online strategic growth and development of various high-profile wellness brands, Cherise reached a pivotal moment in her life where she decided to use her career as a force for good.
Cherise is a digital storyteller with a wealth of experience in creating memorable content to build a digital community and drive engagement. She has a strong belief that as a storyteller, she has a responsibility to drive impactful change amidst the two greatest challenges facing humanity – poverty and climate change. It was this belief that drew Cherise to SolarAid's mission, and she feels incredibly privileged to be joining the team.
Danielle Kolawole, Supporter Care & Admin Assistant
Danielle joined SolarAid as a Supporter Care and Admin Assistant in 2023. Danielle has worked and volunteered for various organisations in the third sector, most recently working with adults experiencing homelessness and living with complex needs.
She is excited to play a role in supporting SolarAid's mission to tackle both climate change and end the use of dangerous light sources in Africa. And wholeheartedly believes in the vision to bring clean, safe and renewable energy to all.
Isobel Bryant, Supporter Care & Admin Assistant
Isobel joined Solar Aid in 2023 as a Supporter Care and Admin Assistant. She has previous experience working in administration roles in mental health settings. Isobel feels honoured and excited to be part of making SolarAid's vision of a world where everyone has access to clean, renewable, energy a reality.