Welcome to SolarAid
SolarAid is an international charity that combats poverty and climate change. We provide access to solar lights in some of the most remote regions of Malawi, Uganda and Zambia.
The problem
598 million people in Africa alone have no access to electricity. Without electricity families have no clean source of light, leaving millions to rely on expensive and dangerous alternatives such as homemade kerosene lamps. These lamps are a poor source of light; they emit toxic black smoke, eat up to 15% of a family's income and are extremely hazardous.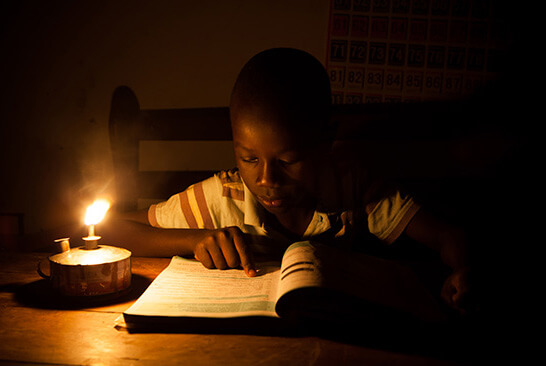 The solution
With a solar light, everything changes. These little lamps are safe, clean and affordable. They give off hours of light in the evening so families can earn, learn and feel safe after dark. Just one lamp can transform the fortunes of an entire family and is the first step on an energy ladder to full electrification.

"Help SolarAid build a
brighter, cleaner future"
— Richard Branson