Board
Mirjana Škrba – Chair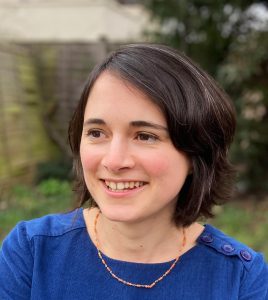 Mirjana Skrba became a Trustee of SolarAid in January 2018 and was appointed Chair in June 2020. She supports the organisation by overseeing its governance and finances.
Mirjana is the COO of Carbon Tracker Initiative Ltd, an independent not-for-profit think tank whose mission is to help markets and state actors align energy system capital allocation to the finite planetary limits of the Paris Agreement. She has been with Carbon Tracker since March 2016, helping the organisation develop and grow. Before that she worked as an auditor for ten years, specialising in international NGO clients and grant audits (USAID, DfID, EC).
She qualified as a Chartered Accountant in 2008 with Deloitte LLP. She studied European Studies at Trinity College Dublin.
John Faulks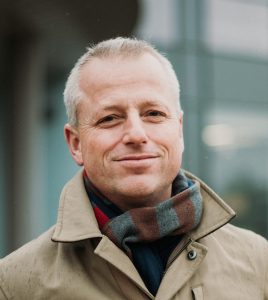 John Faulks is commercial lawyer with over 30 years' experience in a wide variety of roles in private practice, the not-for-profit sector and as an in-house lawyer.  He was Company Secretary and General Counsel at Solarcentury for 15 years and a key player in taking the business from start-up in the UK to a £200m turnover group active across 4 continents, and keeping it on course as an ethical business, which included setting up SolarAid.
John advises on a wide range of commercial law and governance matters. He also has government affairs experience having spent 6 years with the RSPB, as EU lobbyist, and participated in the UN negotiating sessions of the Climate Change Treaty as part of the legal team advising the Alliance of Small Island States.
He qualified as a solicitor in 1990 with Clifford Chance, and has a law degree from Oxford University and a Masters in Environmental Law from King's College, London.
Ujunwa Ojemeni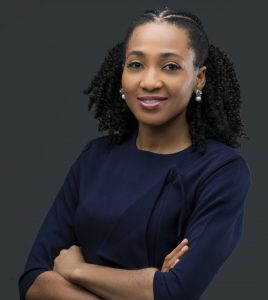 Ujunwa Ojemeni is an impact investing, energy and development expert with experience in the areas of opportunity maturation, financing, and policy focused on driving the achievement of SDG 7, and an advocate for gender inclusivity.
At the Office of the Honourable Commissioner for Energy & Mineral Resources Lagos State, she drives policies, investments opportunities and implementation strategies to deliver reliable energy to the citizens of the State. She is also an Advisor with the Private Financing Advisory Network (PFAN). Ujunwa has coordinated several energy projects and funds worth over $400 Million previously at Axxela Limited (energy infrastructure project development) and All On (off-grid energy access investing).
Ujunwa is the founder of the African Women in Energy Development Initiative (AWEDI Network) focused on promoting the growth of women in the sector through mentorship programs, career sponsorship (acceleration), networking opportunities, professional development and leadership training for women across the value chain.
Simon Usher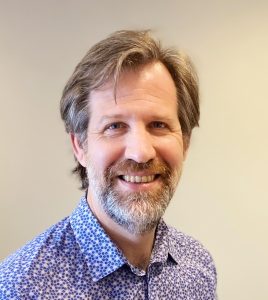 Simon is an experienced international development strategist, with a passion for issues relating to the most marginalised.  Starting his professional career in the commercial world, initially working for British Airways before switched to consulting in strategy innovation following an MBA.  He move into the international development space in 2010, as global Head of Strategy for Plan International, gaining valuable insight into effective fundraising and programming approaches.
Simon's first CEO role was in sustainable agriculture for the global sugarcane roundtable, Bonsucro. Subsequent roles in sustainable fashion supply-chains and plastic pollution have further extended his professional range.
He is excited to join SolarAid as a trustee, supporting the incredible staff team in their quest to end darkness.
Jamal Gore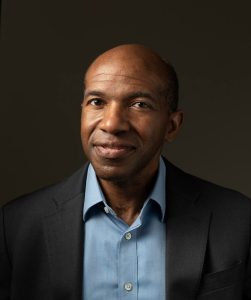 Jamal Gore has worked for 25 years to drive sustainable energy and climate change initiatives in Africa, Asia and Latin America. Jamal is the Director of Confluence Sustainability, a consultancy that supports low-carbon, climate resilient project development, and advises Carbon13, a climate tech incubator. He has worked on behalf of clients including the African Development Bank, the World Bank, FAO, IUCN and the Green Climate Fund.
Previously, Jamal co-founded Carbon Clear (now part of the EcoAct group). There he designed one of the first Gold Standard carbon offset projects to support households in conflict zones, which won a U.N. Millennium Lighthouse Award in 2013. Before that, Jamal was Global Projects Director at the Virgin Group's charitable foundation and served as Africa Energy Program Officer at Winrock International.
Jamal holds an MBA from London Business School and a MA degree in Energy & Resources from the University of California at Berkeley. He is a Chartered Member of the Society for the Environment, a Fellow of the Institute for Environmental Management and Assessment and a Full Member of the Energy Institute.
________________________________________________________________________________________________
Founder
Jeremy Leggett – Founder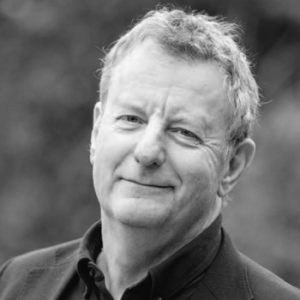 Jeremy is a social entrepreneur and writer. He founded and is a director of Solarcentury, an international solar solutions company (1997 – present) which gives 5% of its annual profits to SolarAid. He is winner of the first Hillary Laureate for International Leadership in Climate Change (2009), a Gothenburg Prize (2015), and the first non-Dutch winner of a Royal Dutch Honorary Sustainability Award (2016). He has written four books on the climate-and-energy nexus, the most recent of which is The Winning of The Carbon War.  He continues to chronicle that transition and its intersection with the information revolution in a blog (www.jeremyleggett.net), and occasional articles for national media. He advises corporations via another creation of his, The Carbon War Limited, and lectures on short courses in business and society at the Universities of Cambridge and St Gallen (Switzerland). His vision is of a renaissance in civilisation to which renewable energy and its intrinsic social benefits will greatly contribute, and his main fear is that a rising new despotism, favourable to fossil fuels, will suppress that.
__________________________________________________________________________________
Advisory Board
Charlotte Grimshaw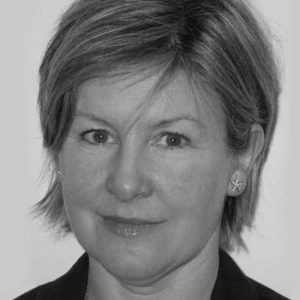 Charlotte has more than twenty years' experience in the voluntary sector in Australasia and the UK. She founded FR&C in 2003, specialising in prospect and donor research, donor development and major gift /prospect management consultancy. Charlotte's work in the UK has included Marketing and Fundraising Director for Greenpeace UK, Head of Fundraising for the Royal Shakespeare Company, and extensive public speaking at the IFRW and UK fundraising conferences. For Greenpeace International she worked as Regional Fundraising Consultant for the Asia-Pacific region.
Aki Maruyama-Leggett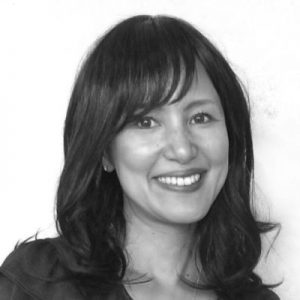 Aki is senior consultant at The Carbon War Ltd and has been working in climate change and clean energy area for the last 15 years. She worked as Programme Officer at the Energy Unit of the UN Environment Programme (UNEP) based in Paris where she developed, fund-raised for and managed several projects in the area of renewable energy financing and climate change in mainly Asian developing countries. Prior to joining UNEP, she was a researcher at the Institute for Global Environmental Strategies (IGES) in Japan, and also served as a consultant to the World Bank, advising governments on their climate policies and collaboration with developing countries. Previously, she worked at Deutsche Bank, Tokyo. She holds an MSc in Environmental Change and Management from the University of Oxford.
Jeunesse Park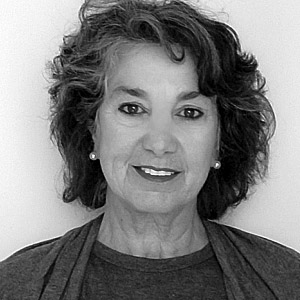 Jeunesse pioneered greening, climate change action and permaculture food security initiatives in South Africa. She founded and grew Food & Trees for Africa over 25 years, planting of over 4 million trees and thousands of food gardens for the poor, and implemented connected community and school education programmes. She co-wrote South Africa's first urban forestry policy and introduced permaculture to the country, lobbying for the inclusion of both in government policy. She later initiated South Africa's first carbon calculator. Her work has been recognised through various national and international awards, including the UNEP Global 500, International Arbor and the UN Sasakawa Climate Change Awards. She was Al Gore's first African Climate Reality leader and is an alumna of the Commonwealth Scholars' Council Leadership Programme.  She received an Honorary Doctorate from Rhodes University (2016). Jeunesse's passion is for a better life for all on a healthier planet.