There are many ways to support SolarAid, just like fundraisers UpIsNotJump and Ella Collins.
This July, YouTuber UpIsNotJump chose to take on the challenge of completing a gaming livestream for 13 hours straight, to help people gain access to clean sources of lighting. This managed to raise £27,359 for SolarAid, a donation that will help us distribute 6,848 solar lights and avert a massive 7,266.7 of CO2 emissions. UpIsNotJump chose SolarAid,
because burning kerosene is terrible, while it is needed for light it is hugely polluting and expensive for those who need that light to live normal lives.
We cannot thank UpIsNotJump enough!
The amazing Ella Collins will be taking on a massive challenge to help us combat climate change and poverty. She will be running the entire length of the Thames Path – covering a distance of almost 300km, or 7 marathons in 7 days this month. In her own words, Ella said:
I didn't want to run all that flipping way for a cause that I didn't 1000% believe was legit. […] There are a lot of charities that do a lot of good out there but some, like SolarAid, are real unsung heroes.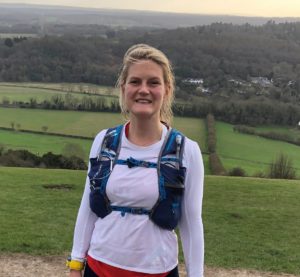 Ella raised over £13,000 for SolarAid! This is an incredible undertaking and we want to thank Ella for putting so much into her training, fund and awareness raising.
There are many ways to fundraise for SolarAid, so that a child like Chris in Malawi no longer has to study by dangerous candlelight. Or health workers like Sister Yvonne are given the tools to be able to see while they carry out life threatening procedures.
You could create a celebration fundraiser by turning your birthday cake candles into solar lights! Or you could take part in a sponsored Give It Up challenge by getting everyone you know to donate in support of you kicking those unwanted habits – crisps, alcohol, meat, chocolate – whatever you want to give up. You could even organise your own Virtual Fundraiser, this can be anything from a form of exercise to a new hobby you want to do – walk, knit, quiz, craft – and get people to sponsor your efforts.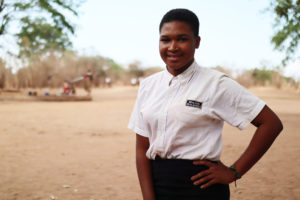 Thanks to our amazing fundraisers, Chris now has a solar light. She is top of her class and one step closer to her dream, to become a journalist and travel the world. Sister Yvonne now no longer has to ask women in labour to bring a candle at night-time, as the clinic is equipped with solar light so that babies can be delivered safely.
Together, we will change someone's life.
Thank you,
– Jade, Supporter Engagement Manager