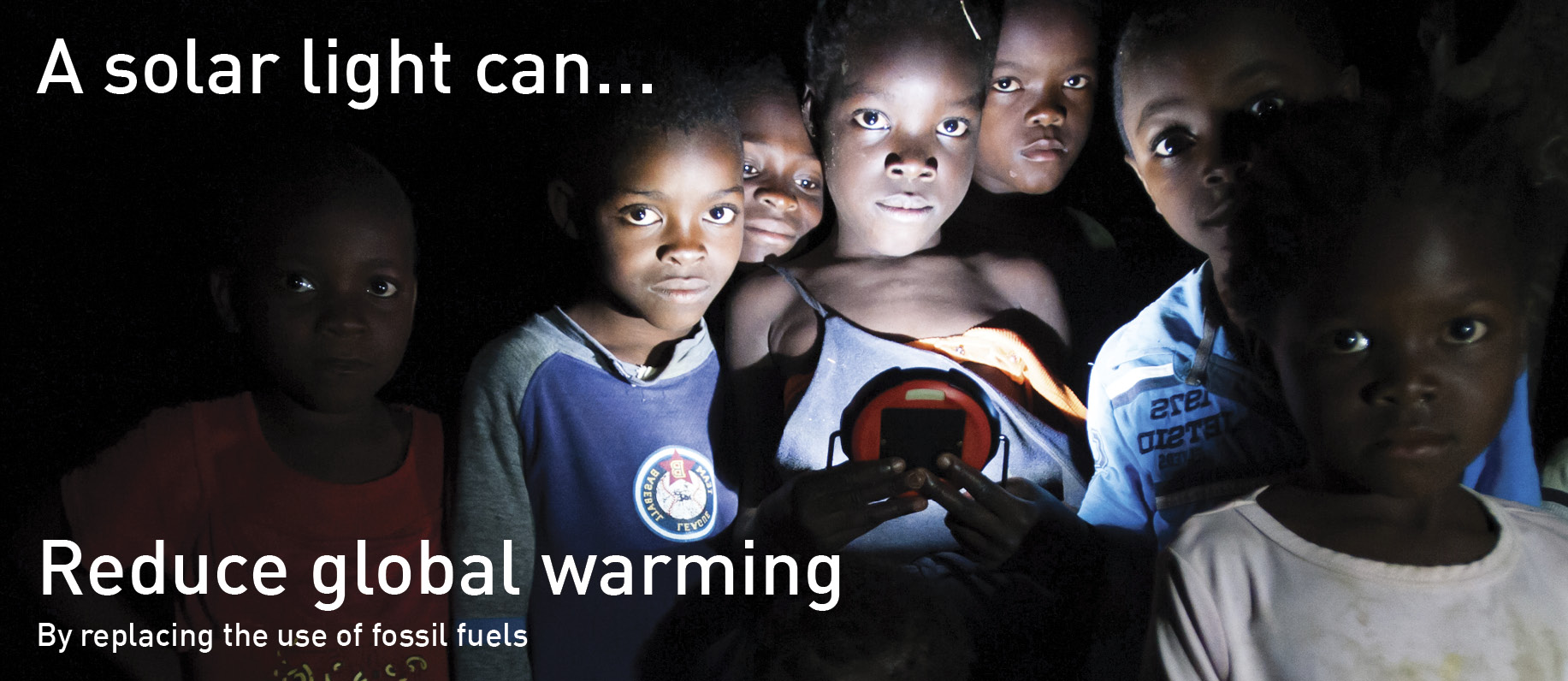 By replacing fossil fuels solar lights reduce the amount of kerosene that is burnt in lamps, thereby reducing global warming. Kerosene lamps emit roughly 370kg of CO2 and black carbon each year and with so many families relying on kerosene for lighting the global warming impact is huge. Over the course of three years, one solar light can also avoid an entire tonne of CO2 being released into the atmosphere.
There are no magic bullets that will solve all of our greenhouse gas problems, but replacing kerosene lamps is low-hanging fruit.
Dr Kirk Smith, Nobel Prize Winner
Ashden Case Study/ SolarAid, Africa, 2013
The environmental benefits of cutting the use of kerosene reduces greenhouse gas emissions. The Clean Development Mechanism (CDM) default value for this reduction is 0.092 tonnes/year CO2e saved per solar light. So on this basis, the SunnyMoney lights that are in use save about 36,000 tonnes of CO2e and reduces kerosene use by 15 million litres per year. However, preliminary studies by SolarAid suggest that kerosene savings may in fact, be higher.