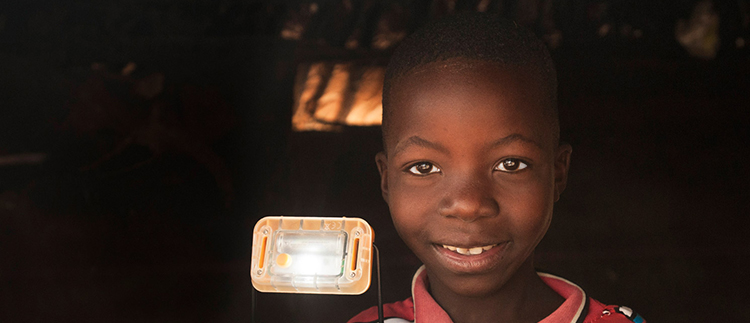 Two months ago, we asked SolarAid's regular supporters why they donate to us. Every reason was different, but powerful. You may have seen some of their quotes on our social media this month. Thanks to regular donations from supporters, also known as SolarAid Stars, we have been able to continue our work in providing access to safe, reliable solar energy solutions to communities living off-grid in Africa.
With 600 million people living without access to electricity across Africa though we needed more help. That is why we have been writing to people following the work we do to ask for 50 new supporters to say "Yes" by the end of the month to donating £12 a month. Why are 50 new supporters so important?
With an additional £600 each month, 150 solar lights will reach 653 people. This will save families £23,891, avert 159.2 tonnes of CO2 emissions, and provide an additional 150,857 hours of study time for children. That is for each month!
There is only a week left now in the campaign and we are nearly there! Only an additional seven new SolarAid stars need to say "Yes" so that we can continue to ensure more people who need solar are being reached.
Your generosity makes a difference. To read more about becoming a SolarAid Star, click here. But before you do, please have a read from a few of our current SolarAid Stars to find out why they give to SolarAid.
"I give regularly to SolarAid because otherwise I might forget to contribute. The lights they provide make such a difference to the quality of life of so many families. We just take it for granted that we can always turn on the electric light whenever we wish. Imagine only being able to continue normal activities during daylight hours, or by candlelight." -Judith
"I give regularly to SolarAid because I believe that in the 21st century, a right to safe lighting should be a given for people in the world, and that means the whole world. With light, people can then start to help themselves by working and studying more. I want this to be available to everyone and not just a privileged few." –Caroline
"I give regularly to SolarAid because it's so important that everyone can read and learn in safety."               –Timothy
"I believe in your cause. It makes sense that one of the best ways to improve the lives of less fortunate people is to give them access to renewable energy. I think investing in renewable energy is important, but with SolarAid it's even better because it improves less fortunate people's lives, provides them with a living, saves them money and improves their health. The more we invest in technologies that are good for the environment the better the world will be. We must tackle environmental and poverty issues in the world, and SolarAid does both." –Alan
"I give regularly to SolarAid because I want to offset the carbon that I produce and I want to reduce the number of families that have to use the kerosene lamps. As an added bonus, my donation will also go to helping children get an education by allowing them to study when it is dark." -Stuart
Join the SolarAid Stars now, and help ensure no one is left in the dark.