A candle might mean something different to me than it does to you. I've heard stories from the UK of using candles at Christmas, on a romantic occasion, or even with a bath. In Malawi, we have no choice but to use candles made from crude oil to try and light our homes.
Thanks to your support, we have been tackling this problem. But, it still exists. 
Mandevu, a small village at the foot of a beautiful hill, is a place where children are using these candles. 
While visiting Mandevu, next to where I grew up, a mother told me about her 9 year-old daughter Alinafe. 
 The family were using a battery powered torch at night. One night, Alinafe wanted to study. She had an exam the next day and wanted to do her best. The batteries kept running out and the light was poor. 
Alinafe ran to the market and bought a candle. She began to study wrapped in a blanket.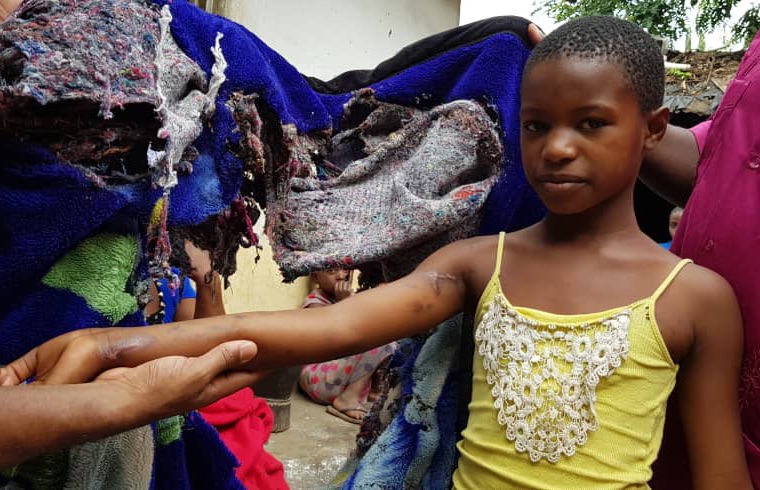 As her mother told me this story, Alinafe walked out. She took off her jumper and showed me the burns all along her right arm. Suddenly, her mother heard screaming. Alinafe had fallen asleep. The straw mat beneath her had caught fire. So too had the blanket. Badly burnt, Alinafe was rushed to hospital, leaving her mother fearing for her daughter's life. 
No child should have to risk their life to pass an exam. No mother should feel guilt from trying to provide light for their children to study by. 
Thanks to you, we did something about it. In April, we launched Project Switch in Mandevu village. This is our first ever community energy hub where people can rent, or buy, safe solar lights for the very first time. 
The village Chief tells me they have turned down many charitable projects but sees the value in what SolarAid proposed: a project run by the village, for the village. 
This is just one story. I hear these every day working for SunnyMoney Malawi. Alinafe's mother has now been able to buy a solar light by paying in instalments – making it affordable. She is happy knowing both her children can study in complete safety. 
Will you bring light to those left in the dark? 
A donation of £40 will get solar lights to 10 families. Children will be able to study safely at night under clean light. No longer will an open flame pollute their household and risk lives. 
Thank you so much for all you do in helping spread light. A very merry Christmas from SolarAid and the team in Malawi. 

Saidi Kandulu 
Central Region Territory Coordinator, SunnyMoney Malawi