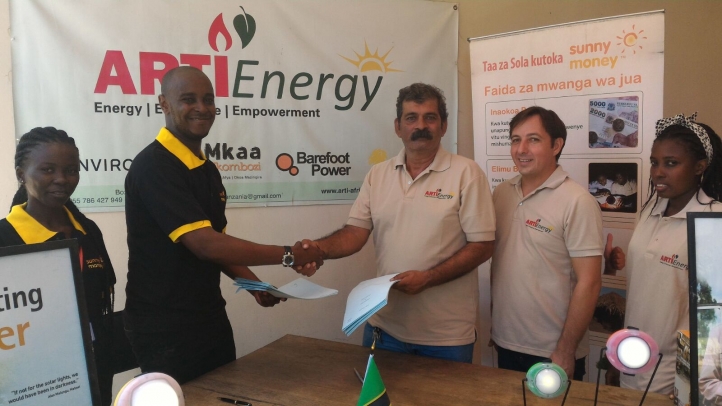 You may recall from previous blogs that we recently took the decision to wind down our operations in Tanzania. This was a decision that wasn't taken lightly, after all we've had a long and successful association with this rich and diverse country.
It was just off the coast of Tanzania that we hit upon our schools' distribution model which would enable us to build solar markets right across East Africa. We recruited a highly skilled team who went on to sell over 900,000 solar lights equating to around 12% of all quality solar products sold across Africa. We built a strong brand synonymous with quality and in only a few years managed to reach around 13.5% of the off-grid population.
Tanzania was SunnyMoney's biggest success and had long been seen as our best chance of creating a fully self-sustaining social enterprise. The plan was for Tanzania to be the first country to stop needing support from SolarAid, and instead begin to generate revenue of its own that would help drive sales and spread awareness of solar in other countries.
Unfortunately things didn't quite go according to plan, which is really no surprise considering we are working in unpredictable frontier markets. A surge in competition and a flood of fake products hit sales spectacularly with our team going from selling 60,000 in the month of June 2014, to 3,000 in the same month the following year.
As much as this may sound like bad news, it actually wasn't. Compared to when SunnyMoney first started selling lights in Tanzania, the solar light market is now in a very healthy position – in no small part due to SunnyMoney's market building approach. In fact, our approach was so successful that we put ourselves out of business, which of course should be the goal of every charity.
Tanzania is now one of the most mature and vibrant off-grid solar markets in the whole world, an achievement our Tanzania team, and you our amazing supporters, should be very proud of.
But of course our swift exit from Tanzania did cause a few problems – which we've been working hard to address over the last few months. Not least in terms of existing stock and ongoing commitments to our customers.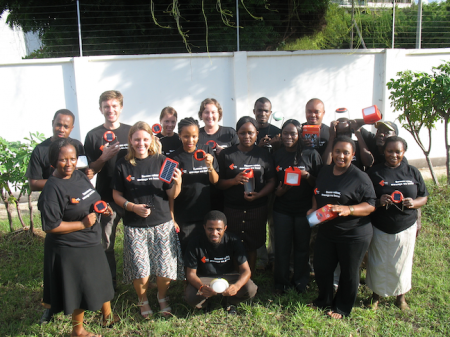 The Tanzania team celebrating selling 200,000 lights in April 2013
Well, we have some very good news to report on this front. Another like-minded local enterprise, ARTI energy, has taken over the SunnyMoney Tanzania brand and will now be selling our remaining stock and ensuring that commitments to customers in terms of after sales care and warranties are fulfilled.
So this is great news for those living without access to energy in Tanzania. The SunnyMoney legacy will live on and greater levels of availability and affordability will be reached. Something our teams have worked very hard to ensure happens.
We may be moving out of Tanzania, but the SunnyMoney legacy will survive and we'll be keeping a close eye on events as they unfold – ensuring that we're on hand to offer support and assistance when needed.
And it is this bit that is crucial. Thanks to your support we've been able to devise an award winning distribution model that is building markets across the continent. We are renowned market experts and have recently been credited in a World Bank report as playing a leading role in developing Africa's main solar markets.
Now we have to unpack exactly what happened in Tanzania, so we can learn from these events and share our knowledge with other organisations. How do we collectively best serve the needs of our customers? How do we address the inevitable flood of fake and counterfeit products? How do we measure success? These are all questions that we are currently working over, so that we can use the lessons learned in Tanzania and take them into Kenya, Uganda, Zambia and Malawi and eventually to all the parts of Africa that traditional businesses will simply never go.
So it's time to say goodbye to Tanzania, for now at least, but not before we say a big thank you to everyone who helped get us this far – thanks to your help, we're confident we're leaving with a lasting energy legacy that will help millions of people develop and prosper.