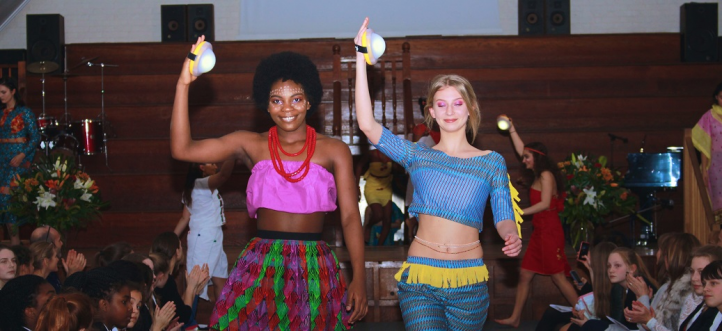 Check out this amazing blog from a solar supermodel. Beulah and two friends have found one of the most innovative ways to help eradicate kerosene lamps.  This is what you get when you combine beautiful clothes with beautiful minds. Top work guys, we can't wait to see what you think up next.
---
On the February 26th, Sope Adaralegbe, Tiara Wada and myself hosted and organised an Afro-Fashion show to raise money for SolarAid. The event centred on implementing fundraising through an innovative medium in which people would become aware of the exquisite culture Africa possesses but also urge people to take action in the provision of a fundamental need. The first section of the show displayed the use of African fabrics to amplify modern daywear while the second section is highlighted the traditional wear from a range of ethnic groups in Nigeria which is our home country.

It is one thing to watch the lives of the less privileged on the news and another to experience it. Recently, I travelled to the rural area of my state, the beauty of the large fruitful trees, the spice markets and being attuned with my roots was impeccable but I was struck by disappointment as I observed the use of kerosene lamps and the discomfort it provided for its users.
During that visit, reality struck me and I realised the need to become an effective member of society and establish change by an influential means. As inhabitants of this earth we cannot sit down and expect change to occur without our influence. Change only occurs by visualising and acting on an idea, and as we key into that mentality and perception of change, only then can we truly make a difference.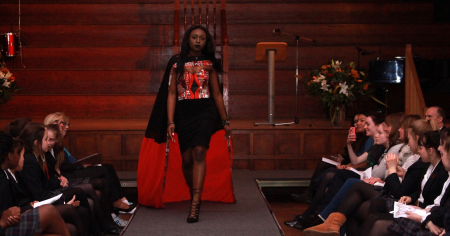 In wanting to raise money for a profound cause, I discussed my experience with my friends Sope and Tiara as they have also experienced the use of kerosene lamps. We became extremely keen on finding a means to give back. In much deliberation, we decided that not only are we going to raise money we were going to hold an event by which we can educate and inform people about our culture.
The event was immensely successful and I am so proud I was giving the platform to exercise my ability to make a difference. We have raised over a thousand pounds, this was a momentous time in life and I am looking forward to working with SolarAid even more.
Beulah Waritimi