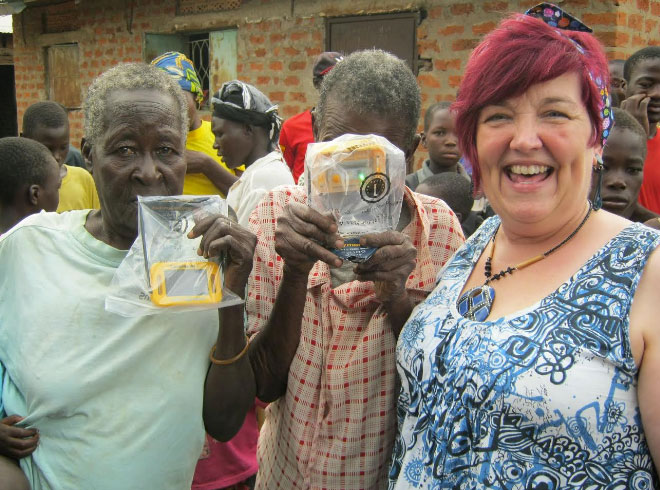 When Wendy Okurut got married to a local Ugandan man, in 2013, she visited Chelekura (a small village in Eastern Uganda) for the first time. The dazzlingly warm welcome she received from the villagers changed her life.
From then on, Wendy rolled up her sleeves and created the Chelekura Village Project, a "small charity with a large vision". In collaboration with other charities and local projects, the CVP has been able to provide much needed aid and resources to the village.
Last August Wendy contacted us to tell us her story –being an honorary tutor at the Mbale School of Nursery and Midwifery she has experienced first-hand the dangers of using kerosene lamps and she wanted to contribute to their eradication from African rural communities.
In 2015 she brought ten of our lights with her and distributed them amongst families who had children studying for their school exams. Their popularity and high demand made Wendy more than double her order and fly to Uganda, this time giving the SM100s to elderly villagers to help them live more independently.
We are really happy to see the world's most affordable solar light helping to keep Chekelura safely away from Kerosene! Thank you for making this happen Wendy.