"I have always wanted to learn how to fix things, but lack of knowledge has always been a challenge", customer in Zambia
Clifford Namuswa is a farmer and a part-time HIV/AIDS counsellor who lives in Masuku, Zambia with his nine children. He was using kerosene and a torch on his phone for his lighting needs before purchasing a solar light from SunnyMoney. He says he uses them for lighting the house and finding the way to the latrines outside during the night.
When Clifford's Pro2 solar light failed, he tried to repair it himself. He rewired the battery and the panel, but it did not work. He heard about SunnyMoney's take-back scheme which provides vouchers for money off a new light in exchange for the non-working one. Clifford, who had got very attached to his light which had given him safe, clean light for 4-5 years,  felt like it was too valuable to give away, and he decided not to participate. Instead, he brought his light to see if there was a possibility of having it repaired.  
Many, like Clifford, want to learn more about solar light repair. In fact, 96% of customers that we spoke to when conducting a survey on repairs said that they wanted to learn how to repair their own products. Some may choose to visit a local repair technician, but 78% customers said that they do not trust repair technicians to fix their lights. Limited repair knowledge and improper tool usage can actually make problems worse, creating permanent damage to the products.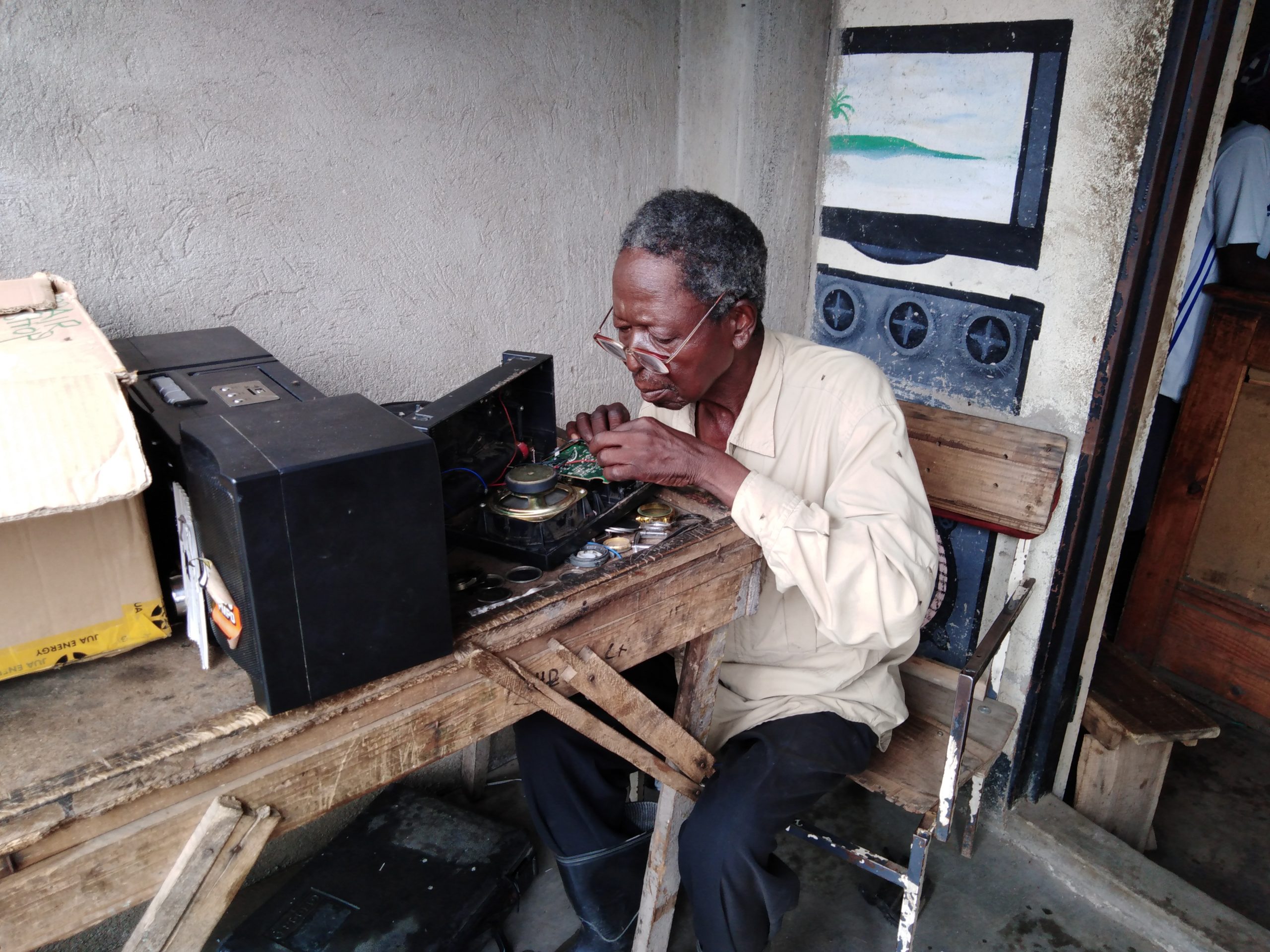 The need for local repair became even more noticeable during the COVID-19 pandemic. As the SunnyMoney team were prevented from travelling, customers had no idea how long they might need to wait for sales teams to bring new lights.
When the team finally went to the field again in November 2020, they found that in the six months that the team were away, some people whose lights stopped working had tried to repair their lights. These customers said that they needed the light badly and could not wait for the team to return, especially when they didn't know how long they would be away. Unfortunately, some lights were damaged beyond the point of repair in the process.
Further damaging lights from attempted repair stems from the knowledge gap in solar light repair. In this quickly evolving sector, even repair technicians say that they require more product specific information to do effective repair. SolarAid is looking to bridge this gap by sharing solar repair knowledge with rural customers and repair technicians.
With the widespread dissemination of smartphones across the African continent, apps are a powerful way of sharing information. When 90% of our customers with smartphones told us that they would download a solar light repair app, we set about developing one.
First we did the research. As part of SolarAid's work on e-waste, a take-back scheme had collected non-functioning lights from rural areas. The six most common products were identified along with their most common faults. A repair team worked on solving these problems and after a lot of trial and error this information was poured into a mobile app that lets users diagnose problems and repair their solar lights.
By using the repair app, people get guidance on diagnosing the problem and repair options. This means that they learn the proper way to open the light, examine the components, test different parts and close it up again, all without damaging the product further.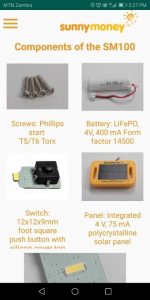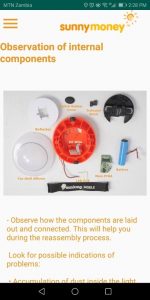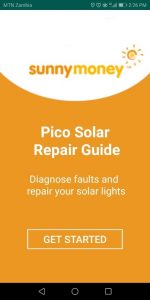 For those without smartphones, a repair manual with this information has been printed for community hubs in areas SolarAid works in. 
People are excited to learn more. For those who take repair into their own hands, they now have guidance to do so. We're thrilled to bring repair knowledge to the community, to give people new skills and the power to extend the life of their light for them and for the planet. 
_______________
The repair app is now freely downloadable on the Google Play Store for Android users. Search 'Pico-solar repair guide' or 'SunnyMoney' or 'SolarAid' to find it.