Mr. Nsolo glances at two solar lights sitting, gathering dust and taking up precious shelf space in his cramped repair shop in Choma town, in Zambia's Southern Province. The lights sit, untouched, among shelves covered with mobile phones, televisions and radios, many open with wires and cables jutting out in carefully ordered chaos.
"These have been sitting here for three months," he explains. "I told the customer that I cannot find the batteries to repair them. So they ask me to keep it, in case I can find some".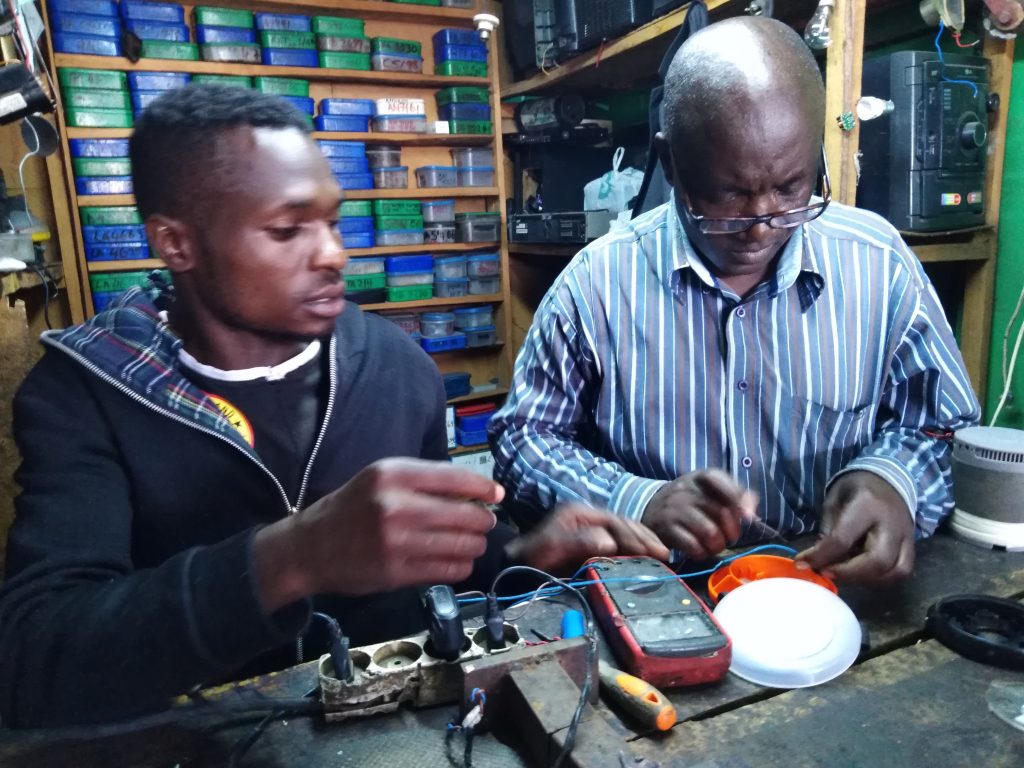 They may be waiting for some time. Good quality spare parts are almost non-existent across Zambia. While repair has traditionally been the first option when valuable electronics break in rural Zambia, the lack of spare parts and specialist equipment needed to repair solar lights is a growing challenge.
While today's solar lights are lasting longer than ever before, we believe that everyone deserves the opportunity to have their solar lights repaired. Repairs help extend the life of products, reduce e-waste and ensure that people continue to benefit from access to safe, clean and renewable light.
E-waste is the world's fastest-growing domestic waste stream, and Africa is no exception. Growing e-waste is fuelled by higher consumption rates of electric and electronic equipment, short life-cycles, and few options for repair. A record 53.6 million metric tonnes (Mt) of electronic waste was generated worldwide in 2019, up 21 percent in just five years. Improving the ability to repair solar lights offers a solution. The 'Right to Repair' movement advocates that products should not only last longer, but that repair should be accessible, affordable and mainstream. This means that customers must be able to obtain the information and spare parts they need for repair, as well as ensuring that product designs actually allow repair to take place.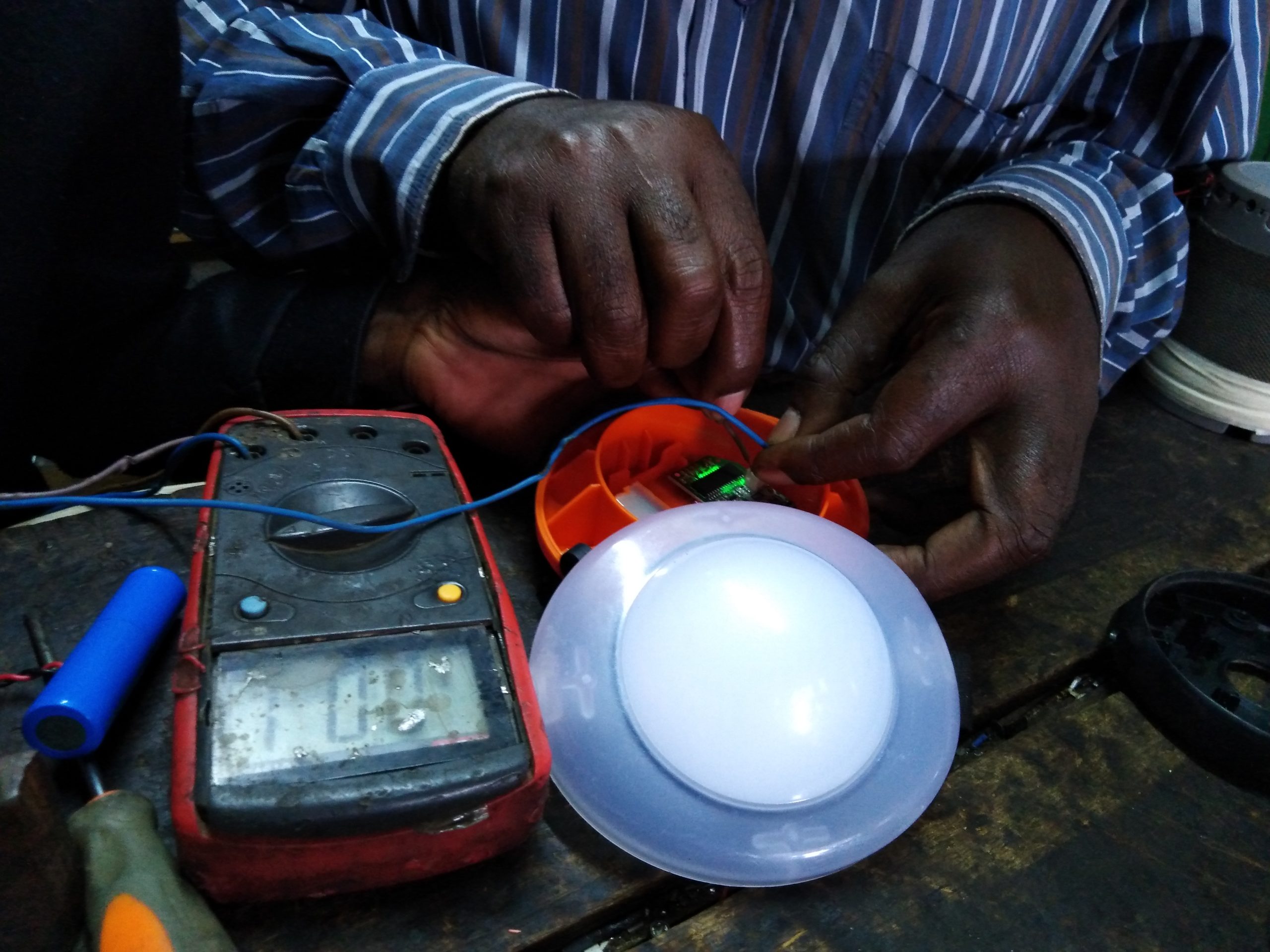 That is why SolarAid has been working to extend the life of solar lights, helping customers understand where they can have their lights repaired and setting up repair centres which can repair and refurbish products.
In order to tackle this issue we have:
Carried out research, speaking with owners of solar lights which have stopped working. In doing so, we found that 43% of the people we spoke to had tried to repair their solar lights once they had stopped working. We also found that 60% of those repairs did not work and of those that did, few lasted longer than 6 months.
Developed partnerships with repair shops like Mr. Nsolo's to create a network of 'SunnyMoney Repair Technicians' who receive regular training on solar light repair and have access to high-quality spare parts.
Identified common faults and developed a repair manual and a mobile app to allow people in rural communities to troubleshoot problems and help more people understand how to repair solar lights.
We have also implemented take-back schemes, collecting old lights from customers in rural areas in exchange for vouchers to help people purchase a new product, should they wish to do so.
Much more needs to be done, however. In order to help extend the life of products and reduce the growing problem of e-waste, we are calling on all manufacturers of solar lights to design them with repair in mind and to work with us and like-minded supporters of repair, to help ensure that quality spare parts are readily available. We are also continuing to work with and listen to customers and rural repair technicians to help understand and overcome barriers to repair.
As one customer in Mapanza told us, "I have always wanted to learn how to fix things, but lack of knowledge has always been a challenge."
At SolarAid, we're ready for a repair revolution to help keep solar lights switched on for longer.
– Courtney Paisley, E-waste Project Manager
Hear Courtney Paisley talk on BCC World Service, Digital Planet about SolarAid's e-waste project in Zambia, here (11:25 mins in).