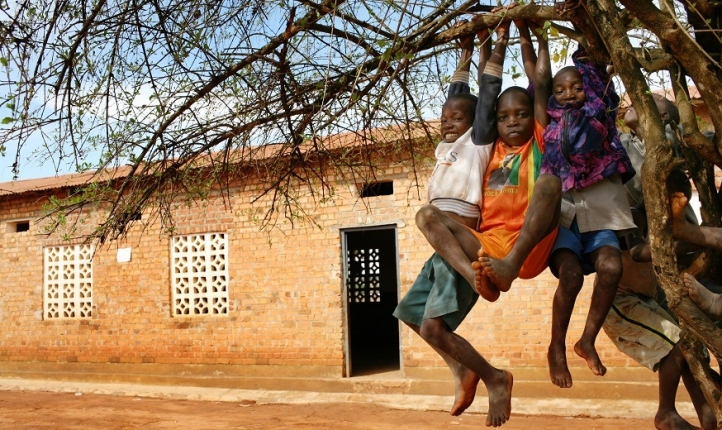 We're excited to announce that we've teamed up with Naturally Africa Foundation to help spread safe clean light throughout rural communities in Malawi. Setup in 2010, NAF is committed to raising funds and providing support across Africa to both community and conservation projects.
Their mission is to relieve poverty by assisting in the provision of education, training and healthcare projects. They share similar goals and a similar ethos to ourselves – helping provide people with the means to help themselves in a coordinated and sustainable manner.
NAF were looking into ways in which they could tackle energy poverty in the communities they were supporting when they came across SolarAid and our market building approach. They were appalled by the levels of poverty in Malawi and the number of people trapped in fuel poverty and went in search of a solution.
They were so impressed with the transformative power of solar lights that they agreed to purchase and distribute 1400 Sun King Eco solar lights – helping families make vital savings, which can be spent on basic essentials like food, clothing and education. These communities will also benefit from improved education, wellbeing and safety thanks to the NAF SolarAid partnership.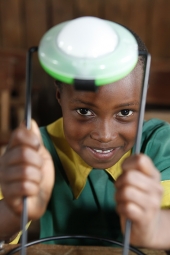 With the support of international and local volunteers, NAF will be taking an educational approach to the project; not simply distributing the lights to families, but explaining the solar will offer them, which is the best way to instil trust and build confidence in the previously unseen technology. By recording the homes that receive the new lights, NAF will be able to monitor use and collate information about benefits, such as cost savings and improved health and any challenges.
Marc Crouch, Chairman of Naturally Africa Foundation, says, "The benefits of this distribution will clearly be significant for a large number of families, but it is intended as a pilot project and our aim is to reach many more families. It will be complemented by a fuel efficient stove scheme and we plan to make it sustainable through education, skills development and microenterprise."
We wish NAF all the best with their fantastic approach to tackling the causes of poverty and look forward to reading about the success of their pilot. We hope that this is the beginning of a partnership that will go on to spread light throughout thousands of communities.
For more information about Naturally Africa Foundation and the work that they are doing please visit www.naturallyafrica.org.uk.
If you'd like to consider a similar solar venture please contact [email protected] and we'll see how we can help.