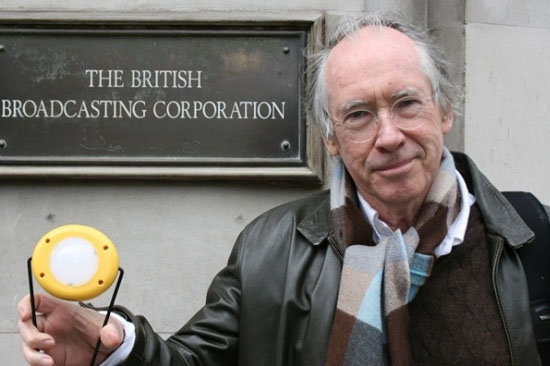 We are hugely excited to announce that world renowned author Ian McEwan has agreed to record another Radio 4 appeal, with a very special message just for you. The appeal is set to be aired on 22nd May at 07:55 and 21:26, make sure you tune in.
The Atonement author recorded his first SolarAid appeal back in Christmas 2012 after coming across us researching his book, Solar. The appeal was a huge success and brought us to the attention of some truly fantastic people who have gone on to become amazing ambassadors and supporters of democratised solar energy. People like Keith Neal who you'll be hearing more from shortly.
Listen to Ian explain why he supports SolarAid
While Ian was a brilliant presenter and his passion for clean affordable lighting really shone through, the reason the appeal was a success was because of you! You listened in and shared news of the appeal with your friends and family.
It would be great if you could do the same again. Please tweet, facebook, instagram, email, text, telephone… you get the picture.
And don't forget to listen out for Ian's very special message just for you. We've just recorded the appeal today and we can assure you it's worth tuning in for.
Thanks again, and keep spreading the light.