Moment of Sunshine Appeal
Light has never been more important. Help us get it to where it's needed most. 
Raised so far of £242,000
(updated every 24 hours)
SOLARAID'S RESPONSE TO THE VIRUS
The virus is spreading in Malawi and Zambia, putting incredible pressure on already vulnerable populations. Access to light, power and information has never been more important. 
Too many health workers are forced to work in the dark. They need light and electricity to be able to care for people and stay connected in a fast moving situation.
Rural communities, meanwhile, struggle to access vital information that will help them stay safe.
SOLARAID IS RESPONDING
We have partnered with the Ministry of Health to change this in both Malawi and Zambia, by helping in two ways:
1. Light and basic power to rural clinics
We are supplying thousands of free solar products to the rural health clinics in both countries so doctors and nurses can safely treat patients when darkness falls. These products also have the power to charge mobile phones for essential ongoing communication about the spread of the virus.
2. Providing health advice to vulnerable communities
Our SunnyMoney team is using the large network we have built over many years of selling solar products to share official guidance about the virus. It is important that local people can share vital information within their own communities as fast as possible.
As an organisation, we are dedicated to being proactive and continuously adapting to the need by exploring more ways we can respond.
We need to raise £242,000 to get light to clinics and information to rural families.
You can do something wonderful today.
£20 buys a portable solar light to reach a clinic to be used at night for treating patients that are sick.
£50 buys a light that also charges mobile phones so vital health information can be communicated.
£150 will buy a three light system that will charge phones and light three entire rooms in the clinic.
All three options will also help support our efforts combating the outbreak.
Listen to our colleague, Chido Chigubu, Field coordinator talk about the response in Zambia.
Thank you for your support. 

John Keane
SolarAid CEO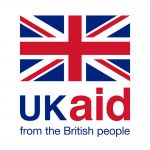 We're delighted that UK aid has chosen to support the Moment of Sunshine
appeal to help us get light to where it's needed most. We'd also like to extend the thanks