Darkness surrounds Fabriola Davidson, 15, as she is sitting outside her home in Tembetembe Village in Malawi, reading a book on engineering. With a solar light firmly in her hand, the darkness no longer affects her, but it hasn't always been this way. 
In the past, Fabriola's family had to rely on torch light and buy batteries every day to have light after the sunset. It was a strain on their finances. "If we do not have money to buy batteries, the children won't have time to study because we live in the dark," Davidson says. Fabriola adds, "In the end I was not performing well in class because sometimes, I just read a little bit and the torch light went off. So I failed because I was not able to study enough," says Fabriola.
"I want to help the sick. I can work as a nurse and I will be earning money to help my poor relatives."
Without access to light, Fabriola saw her dream of going to nursing school fade away just as her mother Elizabeth's had. Elizabeth says, "When I was a child, I wanted to finish my education to become a nurse. However, because of financial problems at home, I failed to realise my dream," while at the same time assuring "I also enjoyed school because I had no learning difficulties and was proud to be a student."
Fabriola's father, Davidson, tells a similar story, "I was enjoying school because I performed well in class. School gave me joy because I had no difficulties with most subjects.I wanted to be a soldier to protect my country. But my dreams failed because my parents couldn't afford school fees."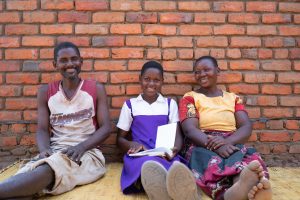 But dreams change, and Elizabeth and Davidson now dream of giving their children the opportunities they never had. They know that education is vital, "I dream of having enough money. I wish that all of my children should reach far with education so that they can stand on their own. What I want is to educate my children from primary to secondary school," says Davidson.