Board
Jeremy Leggett – Executive Chair and Founder

Jeremy is a social entrepreneur and writer. He founded and is a director of Solarcentury, an international solar solutions company (1997 – present) which gives 5% of its annual profits to SolarAid. He is winner of the first Hillary Laureate for International Leadership in Climate Change (2009), a Gothenburg Prize (2015), and the first non-Dutch winner of a Royal Dutch Honorary Sustainability Award (2016). He has written four books on the climate-and-energy nexus, the most recent of which is The Winning of The Carbon War.  He continues to chronicle that transition and its intersection with the information revolution in a blog (www.jeremyleggett.net), and occasional articles for national media. He advises corporations via another creation of his, The Carbon War Limited, and lectures on short courses in business and society at the Universities of Cambridge and St Gallen (Switzerland). His vision is of a renaissance in civilisation to which renewable energy and its intrinsic social benefits will greatly contribute, and his main fear is that a rising new despotism, favourable to fossil fuels, will suppress that.
Tony Juniper – Trustee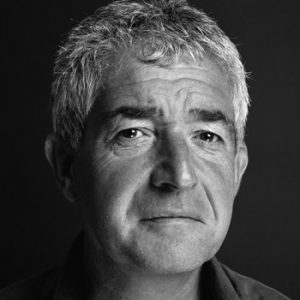 Tony Juniper is a campaigner, writer, sustainability adviser and a well-known British environmentalist. For more than 30 years he has worked for change toward a more sustainable society at local, national and international levels. From providing ecology and conservation experiences for primary school children, making the case for new recycling laws, to orchestrating international campaigns for action on rainforests and climate change, his work has sought change at many levels. Tony worked for Friends of The Earth for many years and holds several awards. In 2008 he was declared an Honorary Fellow by the Institution of Environmental Sciences and in 2013 an Honorary Fellow of the Society for the Environment. In 2011 he was made a Patron of the Institute of Ecology and Environmental Management. He holds the professional qualification of Chartered Environmentalist, awarded by the Chartered Institute of Ecology and Environmental Management.
Advisory Board
Charlotte Grimshaw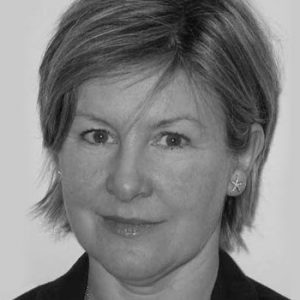 Charlotte has more than twenty years' experience in the voluntary sector in Australasia and the UK. She founded FR&C in 2003, specialising in prospect and donor research, donor development and major gift /prospect management consultancy. Charlotte's work in the UK has included Marketing and Fundraising Director for Greenpeace UK, Head of Fundraising for the Royal Shakespeare Company, and extensive public speaking at the IFRW and UK fundraising conferences. For Greenpeace International she worked as Regional Fundraising Consultant for the Asia-Pacific region.
Aki Maruyama-Leggett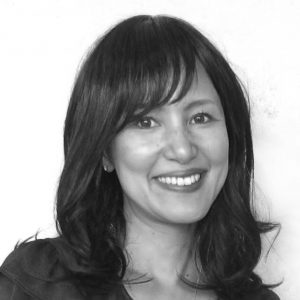 Aki has been working in climate change and clean energy area for the past 15 years, as a researcher at the Institute for Global Environmental Strategies (IGES) in Japan and Programme Officer at the Energy Unit of the UN Environment Programme (UNEP) based in Paris. She also served as a consultant to the World Bank. During this time she advised governments on their climate policies, and fund-raised for and managed several projects in the area of renewable energy financing and climate change in mainly Asian developing countries. She currently works as senior consultant at The Carbon War Ltd. Previously, she worked at Deutsche Bank, Tokyo. She holds an MSc in Environmental Change and Management from University of Oxford.
Jeunesse Park

Jeunesse pioneered greening, climate change action and permaculture food security initiatives in South Africa. She founded and grew Food & Trees for Africa over 25 years, planting of over 4 million trees and thousands of food gardens for the poor, and implemented connected community and school education programmes. She co-wrote South Africa's first urban forestry policy and introduced permaculture to the country, lobbying for the inclusion of both in government policy. She later initiated South Africa's first carbon calculator. Her work has been recognised through various national and international awards, including the UNEP Global 500, International Arbor and the UN Sasakawa Climate Change Awards. She was Al Gore's first African Climate Reality leader and is an alumna of the Commonwealth Scholars' Council Leadership Programme.  She received an Honorary Doctorate from Rhodes University (2016). Jeunesse's passion is for a better life for all on a healthier planet.
Glenda Vergeer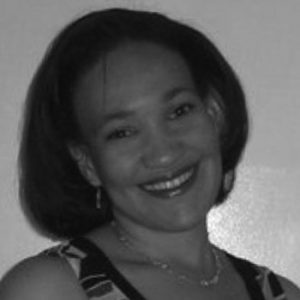 Green living has been a personal passion of Glenda's for many years. As an eco-consultant and founding director of Jiivana Services Limited, she has a broad range of experience specialising in business administration, green building project leadership, leading environmental awareness initiatives and offering bespoke sustainability services. Her clientele stem from varied walks of life – local businesses, the diplomatic community, international agencies and numerous individuals whom endorse her as their partner in sustainability. She is the creative editor for Zambia's first green e-directory The Green Pages Zambia which provides a one stop guide for all things eco-friendly, sustainable and proudly Zambian. Glenda holds an undergraduate degree in Business Administration, has certification as a Corporate Sustainability Officer and is a Green Star Building Accredited Professional – Existing Buildings. Giving back to the community, Glenda is an active pro-bono board member for Sunny Money Zambia the social enterprise owned by the international UK based charity SolarAid UK  where she is also one of two Africans serving as Board Trustees.
Executive Team
Lorraine Hammond – Finance Director, SolarAid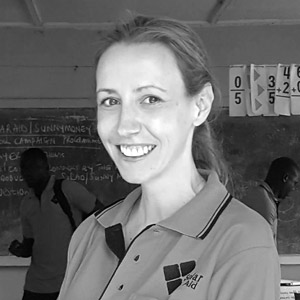 Lorraine joined SolarAid in 2012 starting out as the Project Accountant for SunnyMoney, travelling between the teams in Africa helping to develop our internal controls and financial reporting as well supporting the local finance staff. Being on the ground with the teams and seeing the impact of pico solar firsthand has cemented Lorraine's passion for SolarAid and the  practical, sustainable solution it represents.
Prior to this she had been working as an accountant in general practice in Norwich, whilst obtaining her Chartered Accountancy and Chartered Taxation qualifications as well as a BSc in Business and Accountancy from UEA. Lorraine managed her firm's portfolio of not-for-profit clients for several years before deciding to make the move to the charity sector, where she found the perfect role in SolarAid.
Four years on Lorraine is now our group Finance Director, taking on the dual challenge of managing the charity's funds as well as overseeing the finances of the SunnyMoney social enterprise. She is also a member of the Global Off-Grid Lighting Association (GOGLA) Finance Committee.
Jamie McCloskey – Head of Programme Funding, SolarAid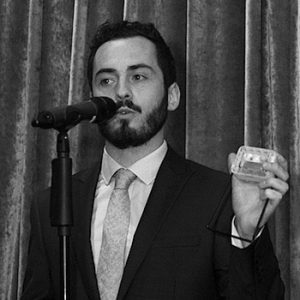 Jamie joined SolarAid in September 2014, the same month SunnyMoney opened its office in Uganda. It was the ambition of SolarAid to be where they are most needed, through a business based model, which attracted Jamie to the position.
The eradication of the kerosene lamp through off-grid energy access is what motivates him every day. Telling the stories of solar's many impacts allows Jamie to drive the fundraising team forward. He also leads for SolarAid on policy and research work.
Before SolarAid, Jamie worked at the National AIDS Trust, a UK HIV policy organisation for two years where he was one of two fundraisers, then the sole fundraiser, responsible for all income streams. The diversity in this role Jamie to develop his sector-specific skills across all areas of fundraising.
Previous to this, Jamie had more formative roles including volunteering with VSO in Nigeria, managing an accessible shuttle service at two London 2012 Olympic venues, interning at various charities and learning the craft of writing and storytelling in various mediums.
Alison Williams – Accountant, SolarAid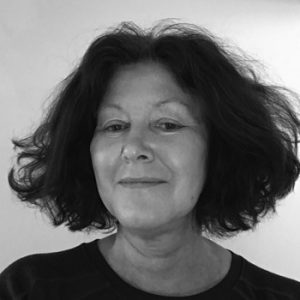 Before moving to the charity sector Alison trained and worked as an accountant at KPMG in Norwich, in finance at Mirror Group Newspapers, and with a property development company in Mayfair. After taking a few years out of the workplace to raise a family and study with the Open University, Alison joined SolarAid initially as a volunteer in September 2007, before becoming its fourth employee in January 2008. Joining the organization so early on in its mission to provide universal access to renewable energy, she feels privileged to have been part of all that SolarAid has achieved since it was founded in 2006, and is looking forward to helping millions more people get on the energy ladder.
Emily Bellis – Fundraising Assistant, SolarAid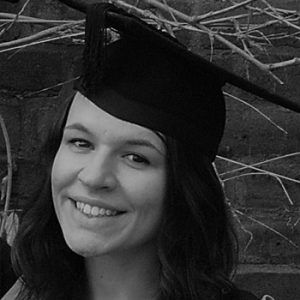 Emily joined the SolarAid team in 2016 after graduating with an MA in Conflict, Security and Development from the University of Exeter. During her time at university Emily developed a great interest in international development and has volunteered with a number of organisations including Watering Roots Uganda, Refugee Support Devon, and Anza International. During the final year of her undergraduate degree Emily worked as a student ambassador for Anza International; a charity that supports local entrepreneurs in Tanzania. As an Anza student ambassador Emily was responsible for recruiting and supporting a team of volunteers throughout a 12 month fundraising project which culminated in a fundraising trek in Morocco's Atlas Mountains. Emily is enjoying broadening her fundraising experience at SolarAid and feels honoured to be working within such a passionate and exciting organisation tackling two of the biggest issues of our time; poverty and climate change.
Eva Nordheim – Administration Officer, SolarAid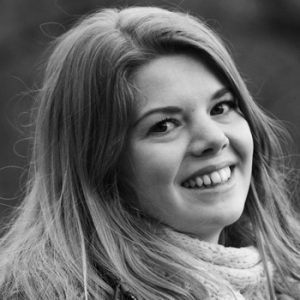 Eva is responsible for supporter care and communications, making sure that our database is properly updated with information from our lovely donors. She also helps out with finance and accounting support. Academically, she has a background of Human Geography (BA) at the University of Oslo and she has a joint master degree in Global Studies with a focus on Economic History from the University in Leipzig and the London School of Economics (LSE). Eva is continuously amazed to see how big a difference a solar light can make. She is very much looking forward to seeing them being distributed even further on SolarAid's journey to light up a continent.
Alex Burrough – Operations Director, SunnyMoney Zambia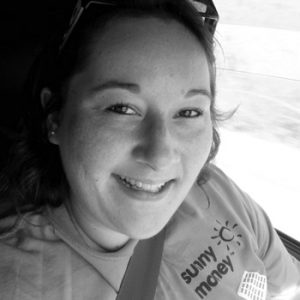 Alex joined Sunnymoney as the Schools Campaign Manager in Jan 2013 to scale up and run the schools program which was still its inception. Since then she has been promoted to Operations Director and is now in charge of all aspects of running the Sunnymoney business in Zambia. Alex has a background in fundraising, marketing and project management and originally came to Zambia as a Volunteer Services Overseas candidate and ended up staying longer than the original two years. Having worked in the third sector in London for over 6 years she has a wealth of experience of working in and with people with different socio economic back grounds which stands her in good stead for Zambia. Alex recently had a new addition, six month old Violet, who is the newest member of the Sunnymoney Zambia family!
Phil Walton – Operations Director, SunnyMoney Malawi
After years of various corporate roles in the US and the UK leveraging his Finance, IT and Sales background, Phil decided it was time to find a cause beyond his own personal ambitions.
At SolarAid / SunnyMoney he found a way to make a difference with an energetic and passionate organisation dedicated to improving the lives of rural communities in East Africa. Phil says "it is an honour" to be part of the Malawi team and be able to positively impact the quality of education, the environment and family economics.
Ramulat Andiru – Operations Director, SunnyMoney Uganda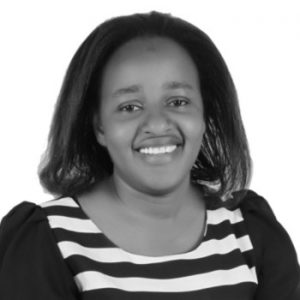 Ramulat holds a masters degree in Business Administration. She is a Certified Public Accountant and a member of the Institute of Certified Public Accountants of Uganda. She has 'hands-on 'experience in Sales & Marketing, Financial Management, Project management, Leadership and Business Strategy implementation. Before joining Sunny Money, she worked with Wildlife Conservation as Finance and Administration Manager. Ramulat has also contributed to the Global Fund for Environment (GEF) project that aimed at Developing an Experimental Methodology for Testing the Effectiveness of Payments for Ecosystem Services (PES) to Enhance Conservation in Productive Landscapes in Uganda and Change my Community Conservation Program funded by Disney World wide Conservation Fund to improve the livelihood of communities where she worked as Finance Manager.