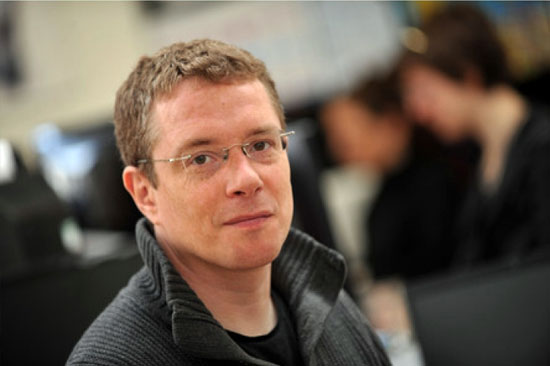 You may have thought things had gone a bit quiet at SolarAid over the last few months, but rest assured we have not been slacking…
The older SolarAiders amongst you may remember the name the Nick Sireau. Nick was the first CEO of SolarAid, back in 2006, when it started out under the snappy title of the "Solar Century Global Community Trust" in honour of our founding partner Solarcentury. Between 2006 and 2010 Nick, and the founding team, grew SolarAid from not much more than an idea into the UK's fastest growing solar charity.
But when Nick's sons were diagnosed with Alkaptonuria, or 'black bone disease', he decided to give up his job to find a cure. It's an amazing story and, thanks to Nick's perseverance, the AKU Society has now helped more than 200 people into clinical trials and continues to provide support for people with Alkaptonuria.
When Nick left SolarAid to set up the AKU Society in 2010, Steve Andrews picked up the reins and helped set up SolarAid's social enterprise, Sunny Money, which catalyses markets and helps build demand for solar in Africa. Andy Webb took over from Steve and did a great job of developing the charity to the point that SolarAid became a victim of its own success as the solar markets in Tanzania and Kenya quickly became more competitive during 2015.
Over the last year Richard Turner has been holding the fort as Head of Operations in the London office whilst the SolarAid board took more of a hands on role with weekly operations in order to ensure the ship stayed afloat!
So now, it is with great excitement that we welcome Nick back as CEO of SolarAid once more. Nick's no stranger to the true role of charities:
"SolarAid has had some amazing success over the last five years and I am proud of all the work that has been achieved. By developing the solar markets in Tanzania and Kenya to the point that local social enterprises are driving our own operations out of business we know we are succeeding.
SolarAid now plans to focus our efforts on Malawi, Uganda and Zambia. Hopefully, we can help catalyse these markets too, to the point that local entrepreneurs and social enterprises can take over from SolarAid.
There are still several countries, and hundreds of million of people, that need our help before we can say we achieved our vision of "a world where everyone has affordable, clean, renewable power". But at the speed the markets are developing we believe, if we can get more solar lights to 'last-mile' users at the 'base of the pyramid' we will catalyse more markets and hopefully, one day, SolarAid might not be needed anymore."
Nick will be supported by another of the founding members of SolarAid, Oliver Sylvester-Bradley, who worked as the Marketing Manager of Solarcentury. Oli is back at SolarAid to work on developing the SolarAid brand and keeping up communications with our thousands of solar supporters, without whom none of this would have been possible.
SolarAid will be ten years old at the end of August 2016, so we are very proud to have Nick back at such an exciting time. Hopefully we will have even more to celebrate before the birthday! Watch this space for more news.
Onwards and upwards.
SolarAid