The team at SolarAid are proud to have made a tiny contribution to crisis-affected civilians in Syria.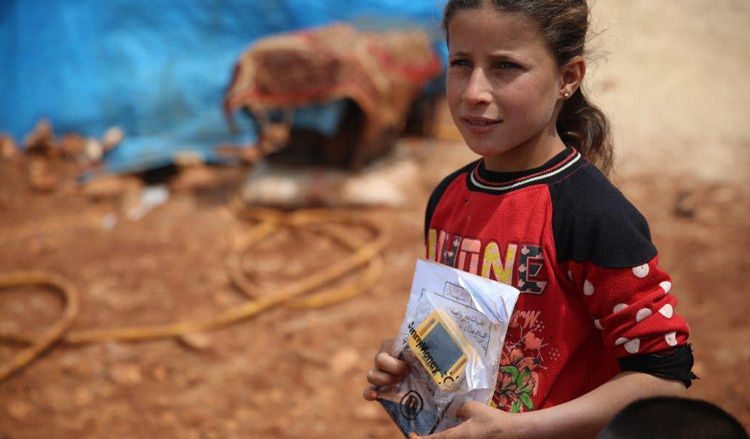 By collecting funds from our donors, NEF, and in working with our longstanding supporter Keith Neal via Syria Relief, the UK's largest Syria-focused charity, we have supplied SM100 and phone charging solar lights to refugees in Ghouta, Idleb and Homs, where tens of thousands of people remain internally-displaced and living in makeshift camps.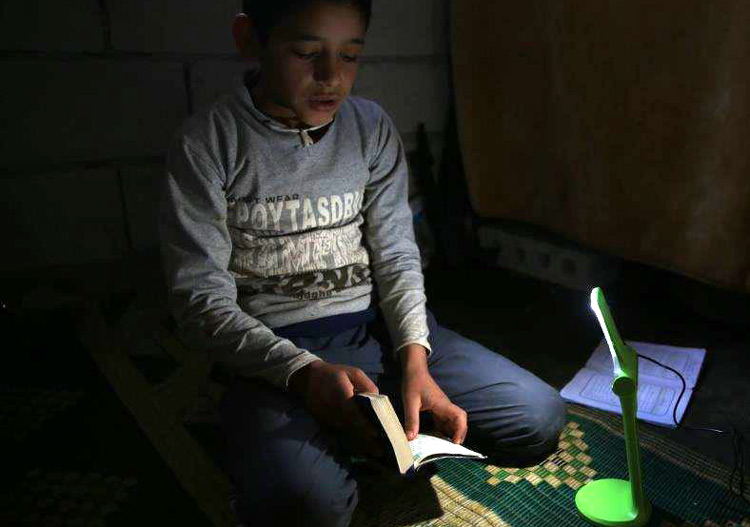 Deciding who gets a solar light is not an easy process. Agents on the ground use a process known as 'exclusion criteria' or 'selection criteria' to select only the most needy families. In the case of Syria Relief, they use the collected knowledge of both local councils and their 1,500-strong team on the ground to select those of highest need. In this case, beneficiaries were selected from among families with young children so that the solar lights could assist with study and learning.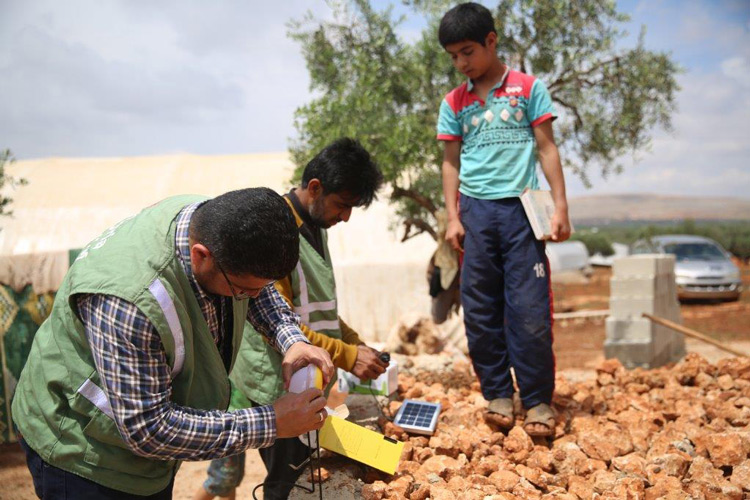 Syria Relief's team were quick to point out, however, that the solar lights can facilitate all aspects of living as it is really difficult to perform everyday tasks after dark without light. With each passing day, more and more people are displaced to other areas of Syria which are ill-prepared to receive them. Some of the luckier families are able to live in tents distributed by NGOs; others are living in old schools or medical centres which have been damaged from shelling/airstrikes and stand empty. Because the cities are already full or have been rendered uninhabitable by the war, many camps are based in old industrial areas or the rural areas outside cities where old buildings become homes for the displaced.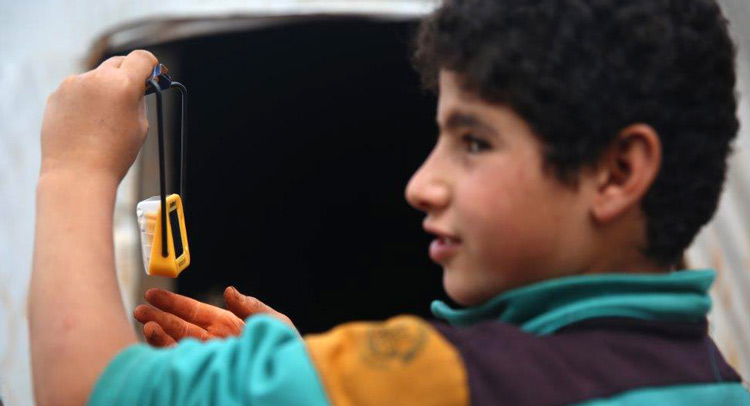 Syria Relief's staff spend a lot of their time fixing medical and educational centres, bringing existing infrastructure, such as water networks and electrical grids back into workable conditions, however the Syrian crisis poses a seemingly insurmountable task. The level of need varies from area to area but nearly all displaced people are disconnected from reliable sources of food, healthcare and education. UN figures state that, of the Syrian population of 18 million, 13.1 million people are deemed to be 'in need', with 5.6 million facing particularly 'acute needs' – these statistics do not take into account needs relating to age, disability or economic depression, which is rife in the state with at least a third of Syrian adult males, the main 'breadwinners' in Syrian society, unemployed at the time of writing.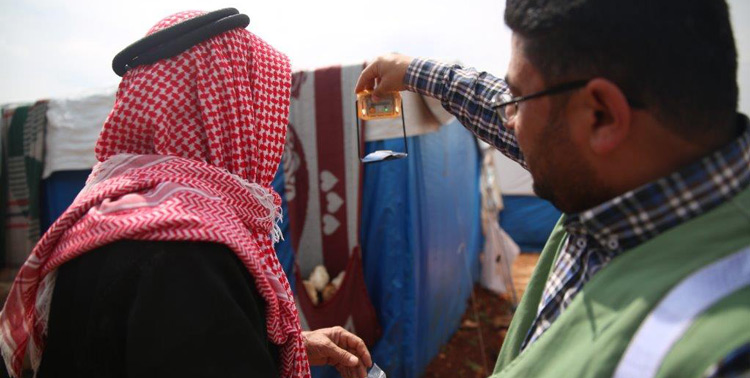 As well as providing life-saving services and education to the Syrian people, the team at Syria Relief ships two containers full of high-value equipment into Syria every month which is then distributed across the state. Even with this work, the team are only able to reach a fraction of the people that are in need of help. People even lack access to water and basic hygiene facilities – there is little to no infrastructure in these camps.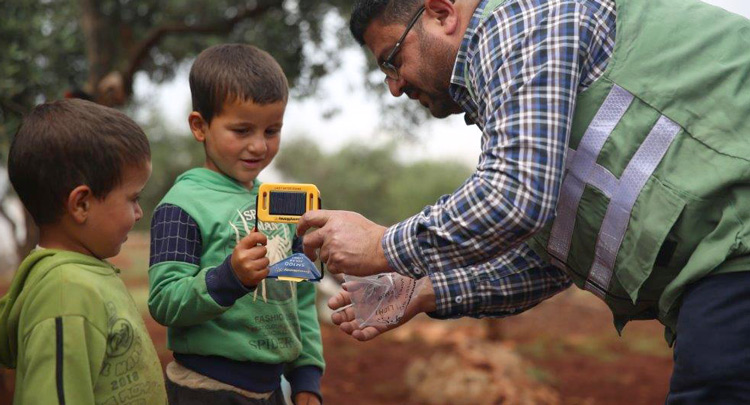 People living in tents and old and broken buildings are desperate for any help they can get and the solar lights have made a big difference to peoples lives – in some instances they are now able to work to support their families, and children are able to play and study when and where they could not do so before.
"You have to appreciate what it's like to live without electricity" said a spokesperson for Syria Relief. "Think of all the activities you would normally do which need light – by providing solar lights we're enabling them to do those things and make a material difference to their lives".