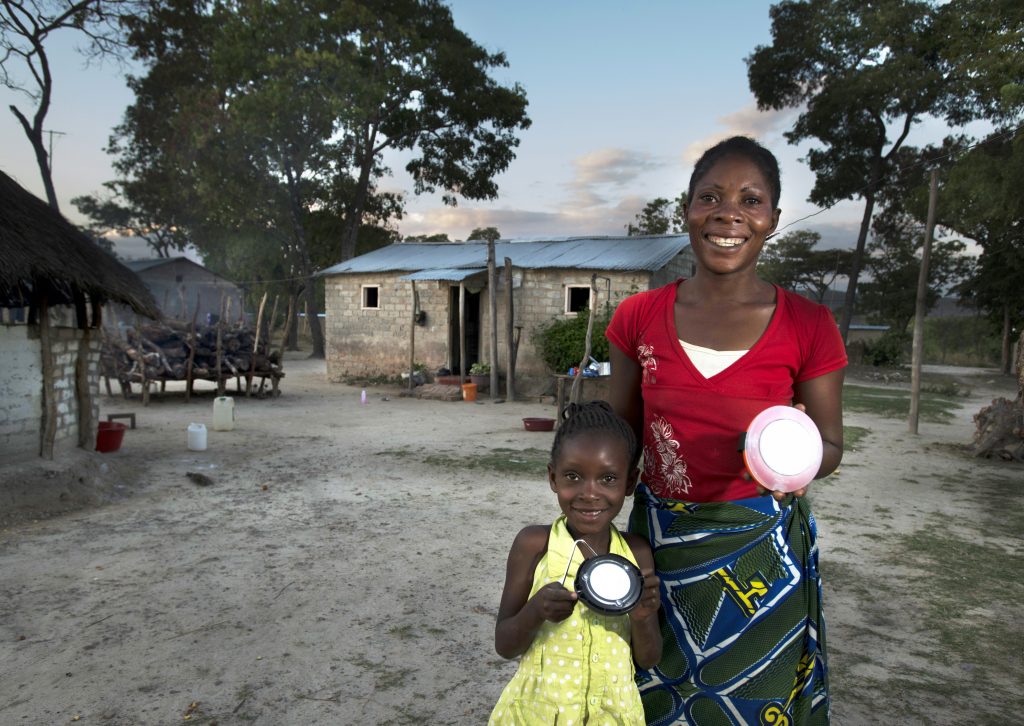 SolarAid is opening a brand-new innovation hub in Kenya with support from the Turner Kirk Trust.
—
This year, SolarAid is launching the 'SunnyMoney Brains' Unit in Kenya to develop, test and implement new trading models to increase the distribution of solar lights across Africa.
The innovation centre comes after a £90,000 philanthropic donation by Ewan Kirk and Patricia Turner through the Turner Kirk Trust.
The project aims to provide the foundation and funding for the SolarAid team to innovate and do things differently. The hope is that by putting innovation front and centre of their work, the charity can discover new scalable and sustainable business models that make solar energy more accessible and affordable across the continent.
The charity has been given "permission to fail" by its supporters as they strongly believe "risk-taking and innovation are critical to effective philanthropy". As part of the project, SolarAid will provide the Trust with regular reports, detailing both successes and failures.
Dr. Ewan Kirk, Founder and Co-Chair of the Turner Kirk Trust, said: "The SunnyMoney Brains Unit will enable the team at SolarAid to test new ideas that have the potential to transform how the charity distributes its solar lights across Africa.
"Some ideas might work, some will almost certainly fail, and that's okay. We want the charity to embrace failure, but learn fast from it. Much like in business, failure and risk-taking are critical to effective philanthropy.
"For us, this is all about how we can ultimately achieve and sustain greater impact, and that can only come from learning and innovating. Charities should be encouraged by their supporters to do things differently."
Over 500 million people in sub-Saharan Africa live without access to electricity, leaving millions of households reliant on candles and kerosene lamps.
A lack of reliable electricity and light is not only a cause but a by-product of extreme poverty, with homemade kerosene lamps costing up to 15% of a family's income. There are health concerns, too, with the lamps emitting highly toxic fumes.
John Keane, SunnyMoney Managing Director, said: "Our mission is to eradicate the kerosene lamp from Africa by the end of the decade. We believe that continued innovation across the sector, which breaks down barriers to clean energy access, is the essential element to achieving that."
"We already have a strong culture of innovating as a charity, but this new innovation hub will give us the foundation and the funding to test new ideas – and ultimately discover a new model that can transform how we get to that aim of lighting up every home across the continent.
"Ewan Kirk and Patricia Turner believe in that ethos as philanthropists, and with their permission to fail, I'm confident the Brains Unit will have a substantial, long-term impact for us as a charity."
Dr. Patricia Turner, Founder and Co-Chair of the Turner Kirk Trust, said: "The uptake in the use of solar lights will have a profound effect on increasing living standards in sub-Saharan Africa. These lights allow for increased studying hours, better physical health and improved safety for millions.
"No one should be forced to choose between feeding their family or lighting their home, and least of all without a safe way to do so. We hope that the Trust's donation can play some small part in eliminating that choice.
"This is about discovering new ideas that can take solar energy into the mainstream, making it accessible to everyone in Africa, and not just a select few."
About the Turner Kirk Trust:

The Turner Kirk Trust is a strategic, evidence-led philanthropic family foundation that focuses on supporting innovative, entrepreneurial initiatives in the STEM, conservation and early childhood development spaces across the UK and Africa.
The Trust was founded by Dr. Ewan Kirk and Dr. Patricia Turner in 2007.