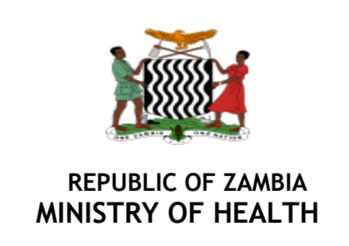 Lighting in Africa is always a challenge, due to the limited reach of grid-based electricity and the dangers of using candles and kerosene which often cause fires.
SolarAid is working to eradicate the use of fire for lighting and to provide safe, renewable solar lighting to people living in rural locations who often have no light at all when the sun goes down.
Working in conjunction with the Rotary Club of Lusaka and the Rotary Club Cheltenham North, who donated funds to SolarAid, we have recently been able to provide solar lights to several of the health clinics in Rufunsa District of Zambia.
Muleya Hateya, from the Ministry of Health in Zambia wrote to us explaining the issue:
"Rufunsa district has 22 health facilities and one level first hospital – St. Luke's Mission Hospital. Lighting in most if not all our facilities remain a big challenge especially when our staff have to wake up in the night to attend to emergencies. The district is not connected to the national grid…"
Dr. Chola E. Chongo added:
"Most specialized equipment that requires power cannot run due to non-availability of power supply. Some facilities such as the hospital rely on the generator which is very costly to maintain and this as a result is impacting negatively on service delivery."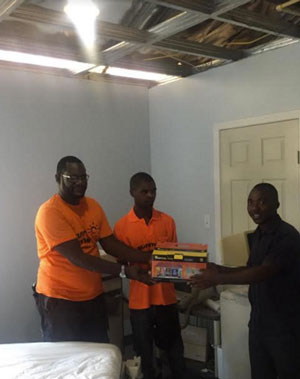 Thanks to the funds from the Rotary Clubs SunnyMoney, SolarAid's social enterprise in Zambia, was able to provide 26 solar lighting systems for health clinics in Rufunsa district and to train their staff in how to install and look after the new solar equipment.
Muleya Hateya commented on the instant benefits the solar lighting has delivered:
"The solar lights installed in the facilities are working very well and are really assisting the health worker staff and patients especially during night duty."
Dr. Chola E. Chongo explained that the solar lights have helped during the delivery of many babies:
"We are glad to inform you that from the time the solar lights were installed in ten facilities, we have been able to conduct 116 deliveries from various health facilities were the lights where installed at night. May you continue with the good work of supplementing government in efforts of improving health service delivery in the district. On behalf of Rufunsa District Health Office and on my own behalf, I would like to thank you once again for extending this kind gesture to us."
It's amazing to think there are now 116 babies in Africa that were born by SunnyMoney solar lights, just because of this one project. We'd love to be able to do more of this kind of work and to light up Africa with solar light. If you can help we'd love your support and will make sure it delivers the biggest impact possible.