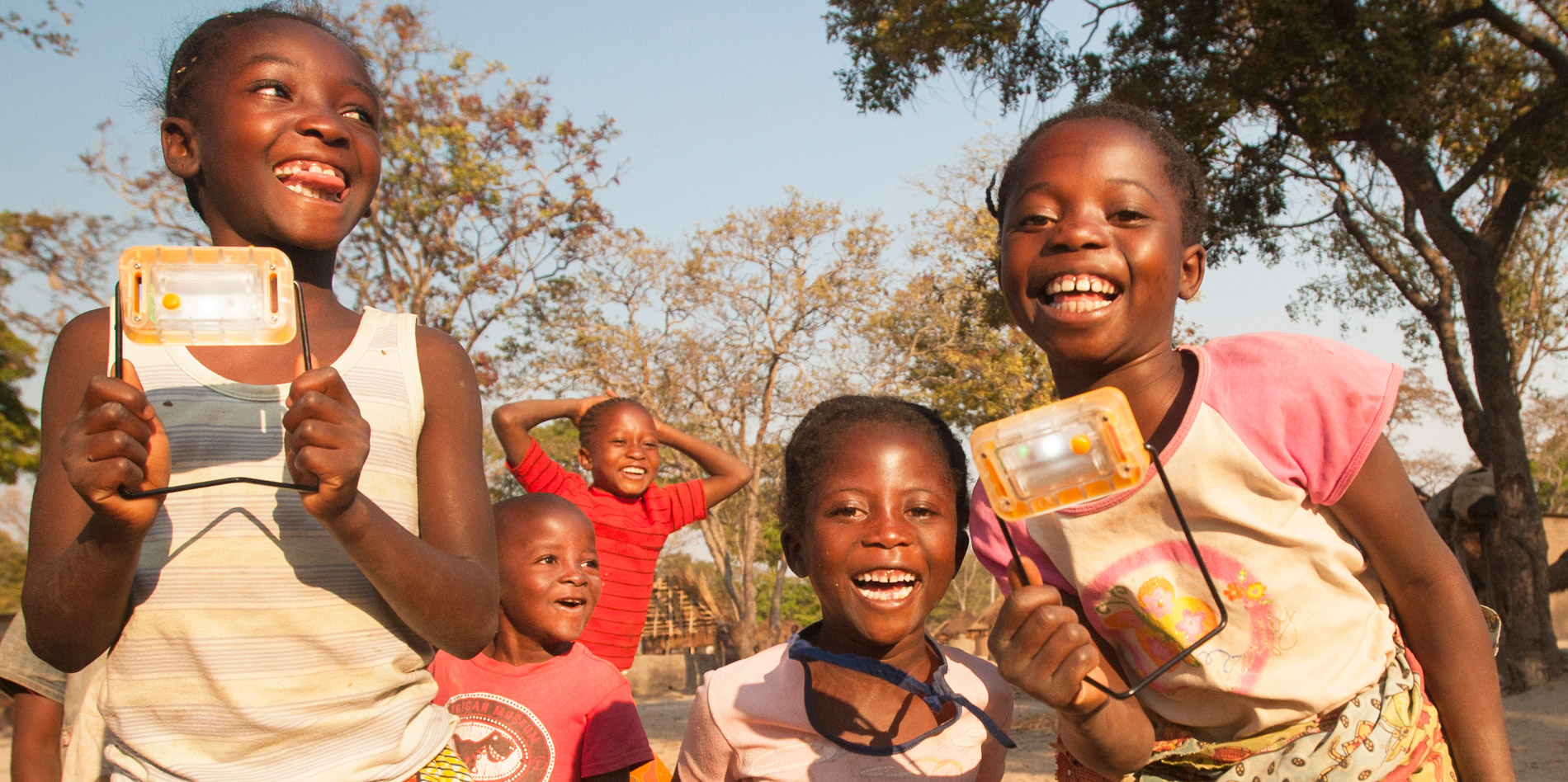 Hewlett Packard Enterprise (HPE) Discover 2018 in Madrid is a showcase technology event for business and IT professionals. One demo will showcase a live production line and allow participants to send safe, clean and reliable solar lights to Zambia through HPE's partnership with SolarAid.
SolarAid will be attending the HPE Discover 2018 event this year in Madrid. At an event demonstrating the latest technology in artificial intelligence and machine learning along with big data and analytics IT, SolarAid's participation in the manufacturing demonstration will also serve to remind the public that there are still 600 million people living without access to electricity. "It isn't every day that you get to reflect upon centuries of progress in technology and the challenges faced by the millions still living without access to electricity," says Jamie McCloskey, SolarAid's Director of Development. "We are here to shine a light on the impact of SolarAid's work, and we are also delighted to engage with participants visiting the demonstration to discuss how we can leave no one in the dark together."
Attendees joining the manufacturing demonstration can expect:
SolarAid representatives answering questions. Have you ever seen the difference between a kerosene lamp and solar light? Three SolarAid representatives will be at the demonstration to show and talk to you about our solar technology, impact and mission to leave no one in the dark by 2030.
Robot packing 1,500 solar lights. HPE collaborated with Zurich-based industrial tech leader ABB to feature one of their YuMi human-sized, dual-arm robots. The robot will pick up the solar light, place it in a box, and close the package with incredible precision before handing it to an attendee. Attendees also have an opportunity to take a photo with the robot during this process to share on social media.
Picking a project to send solar lights to. Attendees will choose one of three projects in Zambia they would like to send a light to: Light Libraries, Disadvantaged Communities, or Lights for Entrepreneurs.
SolarAid is excited to partner with HPE to deliver lights to these three projects. The solar lights donated to Light Libraries will be given to schools for students to borrow and take home for their studies, much like borrowing a library book. Entrepreneurs who sell solar lights through SunnyMoney say their greatest need is accessing finance to hold stock for their businesses, rather than collecting orders and then ordering solar lights. Solar lights donated to this project will provide entrepreneurs with 'seed stock' to start their businesses and serve their communities in the most effective way possible. For Disadvantaged Communities, although SolarAid has introduced the world's most affordable solar light, there are still people who cannot afford it. This is particularly true for families in Africa who must prioritise caring for relatives with special needs. Working with the Zambia Association of Parents of Children with Disabilities (ZAPCD), lights donated to this project will provide a family with one or more children that have physical or mental disabilities with a solar light.
With more people dying from indoor air pollution than HIV/AIDs, malaria and tuberculosis combined these 1,500 lights are a small, but important contribution that will ultimately:
Reach over 6,500 people,
Help families save more than £238,000,
Provide over 1.5 million extra hours of studying time for children,
Avert 1,591.7 tonnes of CO2 emissions,
And see 3,168 people experiencing better health.
Together, SolarAid and HPE will combat energy poverty by providing rural communities in Zambia with economic opportunity and clean energy solutions that work. You will find SolarAid at the demo titled "DEMO402: Accelerate Manufacturing: Advancing automation and collaboration at the Edge" from 27-29th November. For those not able to attend, you can still see what SolarAid are up to at the event on Twitter by following @SolarAid or #HPEDiscover #SDG7.