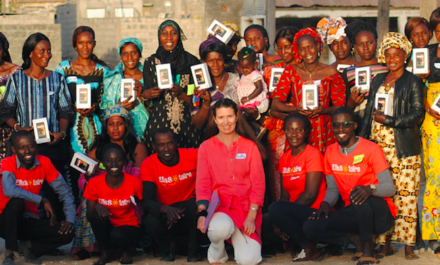 This week on 4 April is Senegal's Independence Day and Senegalese people have much to be proud of. It is a vibrant and welcoming country, rich in traditions and natural beauty. Senegal is also one of the sub-Saharan countries with the highest access to electricity rates (64% nationwide). However, there are still millions in the dark.
Just 42% of people living in rural Senegal have access to electricity. This country is working hard though to bring energy to all of its citizens by 2025 and has begun revitalising efforts to end energy poverty in rural Senegal.
ElleSolaire is a women-led enterprise bringing solar technologies to Senegalese living in rural areas without access to electricity. Last November, we partnered with ElleSolaire as they set out to bring clean energy to 7,000 people before 2020 through their women-centred network of solar entrepreneurs. Khady Sarr, who works in Palmarin Ngallou, is one of their 545 women entrepreneurs, and was one of the top sales women during the 2018 pilot that reached over 3,500 people.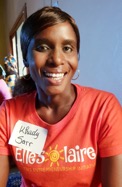 "So you see, I have become a business woman and I am proud of it because I have always wanted to show that with hard work, women are just as capable as men."
For the more than six million people living in rural Senegal without electricity, light changes everything. The impact on poverty, gender equality and climate change ElleSolaire entrepreneurs are bringing to their communities is cause for celebration on this Independence Day in Senegal. If you want to support Khady and other ElleSolaire women entrepreneurs, please visit: https://www.ellesolaire.org/