SolarAid has launched a new programme to recruit, train and support women in rural Malawi to run thriving solar light businesses.
Across sub-Saharan Africa, energy poverty disproportionately affects women and girls.
Because women and girls are the main users of energy in the home, a lack of access to clean and safe electricity means they are hit hardest by the effects of household air pollution. Additionally, gender norms in rural communities often mean that women do not have a voice in household decision making on energy.
However, the narrative on women as victims of energy poverty is changing. Women are key change-makers in providing energy access to rural communities and we recognise that having women at the forefront of our work is essential to achieving our mission of lighting up every home, school and clinic in Africa by 2030, using safe, clean, solar power.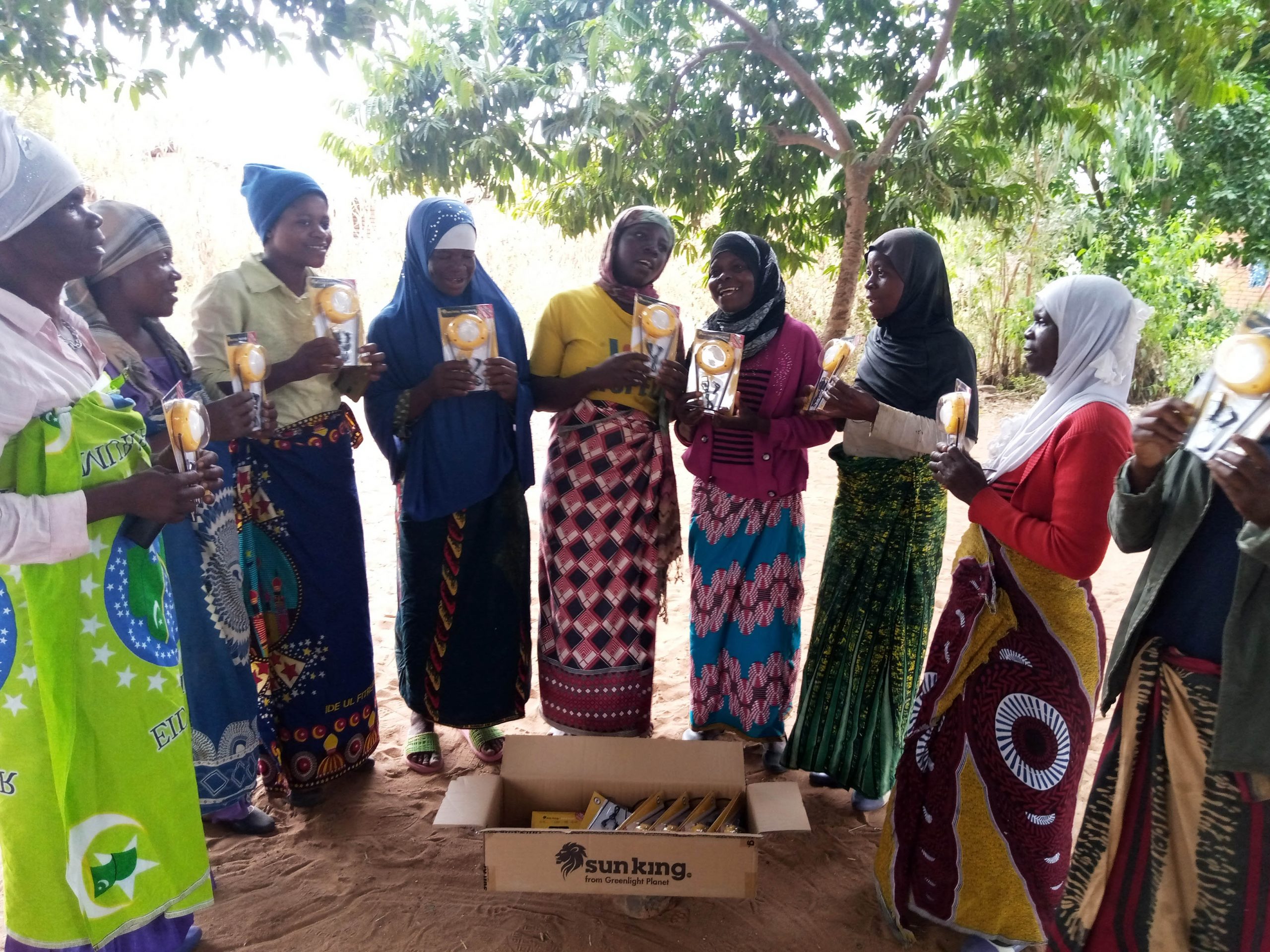 This year, SolarAid is launching the Mayi Walas programme, to recruit, train and support female solar entrepreneurs in rural Malawi. Mayi Walas means "Shining Mothers" in Chichewa, Malawi's national language.
This new programme combines access to training, finance and long-term business support to strengthen female entrepreneurs to break through the barriers they face in launching, growing and scaling successful  businesses.
Over an 18 month period, SolarAid will recruit 150 groups of Mayi Walas (1,500 women) in Malawi.
We are working closely with Village Savings and Loans groups (VSLs), which operate as small, informal credit unions in almost every village in Malawi –  where community members deposit savings and take out small loans. VSLs are the perfect place to recruit Mayi Walas because 80% of members are female, they already have experience with financial management and they are in need of business opportunities outside the oversaturated informal sector.
Once recruited, SolarAid will train the Mayi Walas in financial management, marketing and the benefits of solar products.
A key part of the Mayi Walas programme is providing access to loans for female entrepreneurs. To enable the Mayi Walas to scale their solar businesses, we will provide solar lights on interest-free loans through a model designed to ensure that after 12 months the women are running self-sustaining businesses.
The Mayi Walas will then be invited to become members of FEBCO, the micro-finance institution established by SolarAid, where they will be able to access larger loans  and have long-term business support.
As SolarAid's first programme dedicated to supporting female entrepreneurs, we are excited to see the impact this model will have. We hope that the presence of successful, female-led solar businesses will have a trickle-down effect in rural communities – having a positive influence on perceptions of women as leaders, encouraging families to keep their daughters in education and inspiring young girls to dream of becoming business owners and leaders themselves.
With a network of 'Shining Mothers' of Malawi lighting up their communities we are closer to achieving our mission. With women at the forefront of rural energy access programmes we can light up every home, school and clinic in Africa by 2030.