Join The Movement
We are building a movement to help alleviate poverty and create a cleaner future for all.
There are lots of ways you can help SolarAid…
Fund a light
Just £4 can help get a solar light to rural Africa. Our model creates a myriad of positive health, social and environmental benefits. Make a donation now to help light up a continent.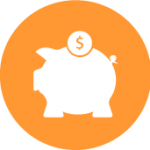 Fundraise
Could you cycle somewhere, jump out of a plane, or do something simple to help raise funds for SolarAid? If you can help us light up Africa we will be eternally grateful.
The gift of light
All purchases in our eco-shop help deliver more solar lights to Africa. Get your own solar light for camping trips, or festivals, or give the gift of light to someone else!