We believe that universal access to renewable energy is the best way to alleviate poverty. And the best way to ensure universal access to energy is by building local, sustainable businesses. 
So in 2008 we set up a social enterprise, SunnyMoney, who are one of the main sellers of solar lights in Africa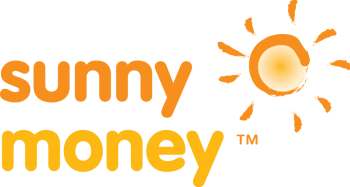 SunnyMoney travel to remote rural communities where they spend time educating people about the benefits of solar lights. They make clean light available where previously there was only unhealthy and expensive alternatives like kerosene lamps and candles. They help instil trust and create demand in a new and unfamiliar technology – which helps build the foundations for a sustainable solar market and a lasting energy legacy.
But this is an expensive and time consuming business. If it wasn't, private companies would be piling in, ready to take advantage of the millions of people living without access to electricity. Our teams travel thousands of miles – spending days with local community members – sometimes only selling a handful of lights. Because that's what it takes to help people leave the darkness behind.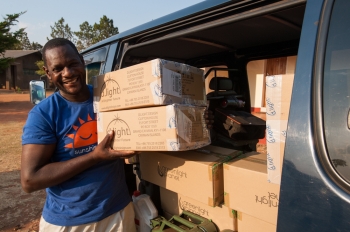 A Sunny Money agent about to deliver some solar lights
Preparing solar lights for distribution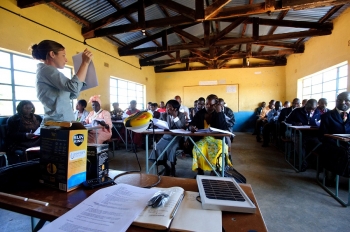 Introducing the SunKing Pro to teachers in Chipata, Zambia
The SunnyMoney Way
To put it simply, we can do things that conventional businesses can't. We take the time to travel to remote rural communities, educate people about the benefits of solar, instil trust and build demand. All of which costs time and money. We help get lights to the people that need them most – and if they are unable to afford them – then we think of new and innovative ways to help them get on the energy ladder, such as pay as you go solar. It currently costs us around £4 to distribute each solar light we sell, which is why we need your support.
The SunnyMoney Way
SunnyMoney's unique community distribution model uses teachers to raise trust and build awareness of solar. Each light shining in the night attracts neighbours and as word spreads the demand for solar lights grows.
This sparks the market conditions required for local shops and independent agents to be able to sell a range of solar lights profitably within their community so that solar lights become available for people to purchase all year round. SunnyMoney supports these local entrepreneurs by providing marketing campaigns, training and shipping of products.
SunnyMoney continues to find ways to drive demand by creating brand awareness, community engagement and media attention. They run promotions and find ways to market new products cost effectively in order to make solar more affordable and meet customers' increasing demand for bigger and better products, so the market continues to thrive.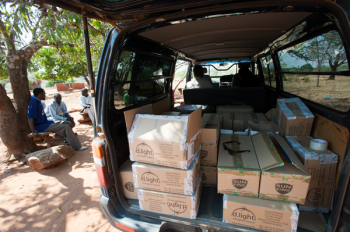 Sunny Money delivery day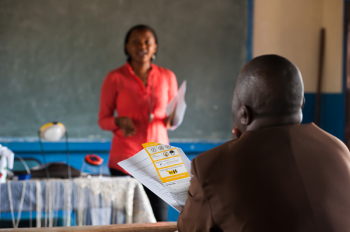 Mayase introducing the solar lights in a headteachers meeting
This model is working in practice today. It is ensuring millions of people can access clean light for the first time. But it needs your support. Can you help spread some light today? Donate here.