All purchases in our eco-shop help deliver more solar lights to Malawi and Zambia. Get your own solar light, or give the gift of light to someone else!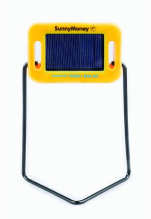 We want you to see just how great these little lights are.  They are durable, bright and compact. Some of them can even charge phones.
Lights are shipped to all over the world, and whether you want a solar light for camping trips, festivals or to use in your home, these lights are ideal. What's even better, when purchasing lights from our e-shop you also support our work, as every light you buy helps distribute more lights to Malawi and Zambia.