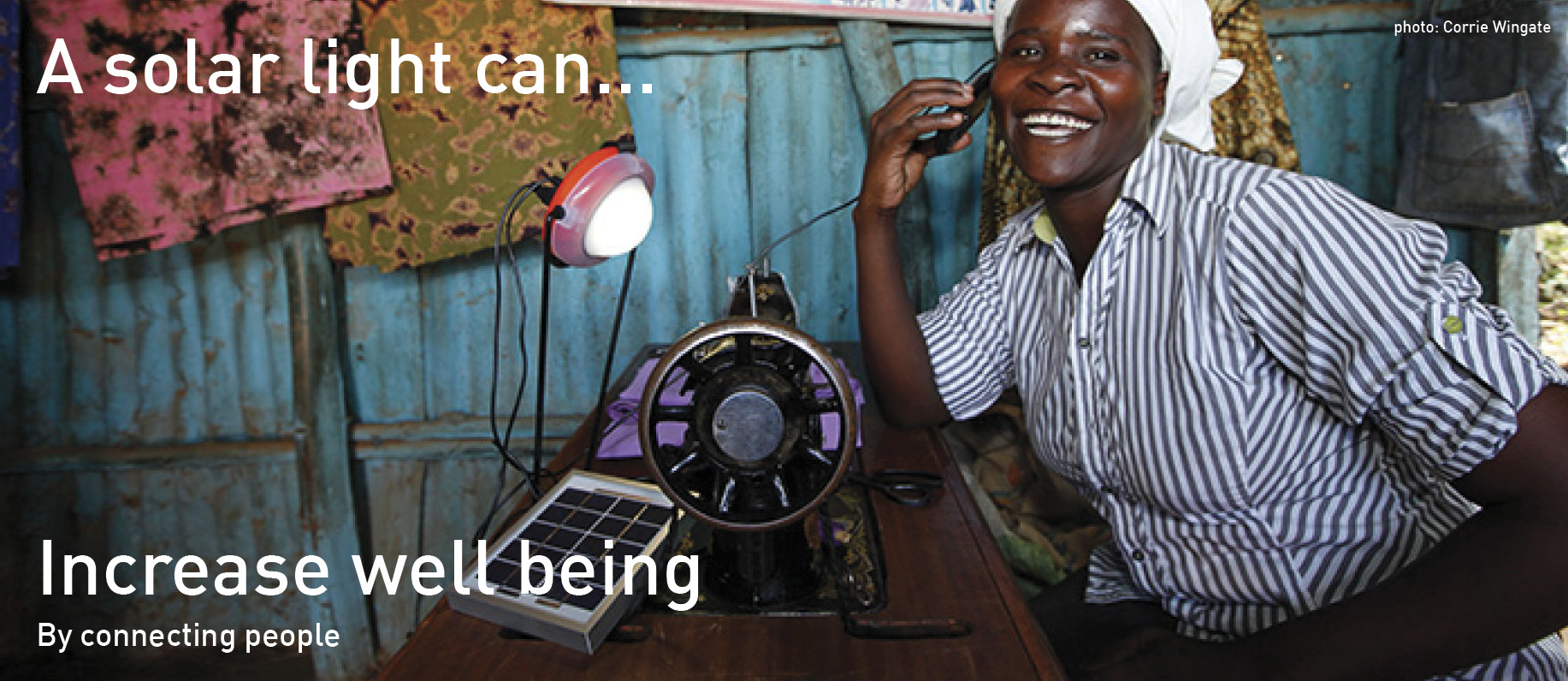 Some of the lights SolarAid sell also have the ability to charge phones and batteries. By powering phones and radios solar lights help connect people with their friends and relatives and provide access to news and entertainment in rural locations. Connectivity is a key part of enabling development, which increases well being through improved communication. Electricity provides access to critical communication channels, which most of the world take for granted, and can transform lives for the better.
I'm able to do my tailoring business in the night because the light is very bright.
Mali, Zambia
Mali enjoys using her radio and mobile phone. However, her use of it is limited as her village is not connected to the grid. This means she has to ration his radio and phone use to avoid spending a lot of money on batteries. Since buying a solar light in 2008, she has been happily listening to his radio at work whilst saving money she used to pay for batteries to help support her family.