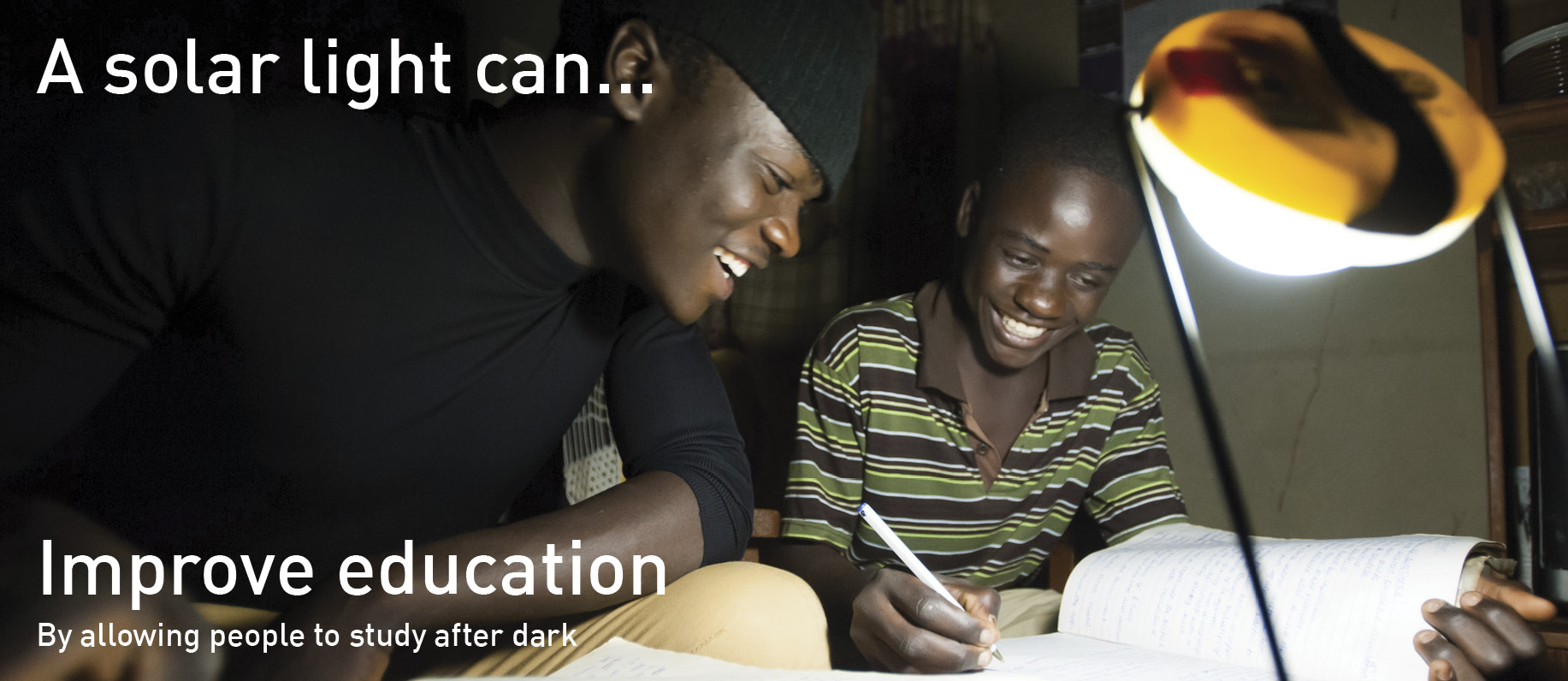 By allowing people to study after dark, solar lights help students to do their homework and gain a better education. SolarAid's lights have provided more than 775 million extra study hours for children and are also useful for teachers for marking, lesson planning and extra classes. In rural areas of Kenya, 75% of headteachers reported that recruiting and retaining teachers was a problem and 60% said better lighting would encourage more applications.
It is enabling our ambitions to come true.
Student, Mbakalo Secondary school, Kenya
John from Bagamoyo, Tanzania wants to study and become an engineer. But when the sun sets at 6 o'clock, John and his family are plunged into darkness making it very hard to work. His secondary school used to be at the bottom of the tables. However, now that John and most of his classmates have access to lights at night, the school is one of the best in the district. Whether it's homework, reading, socialising, or study, the day no longer ends at 6 o'clock.