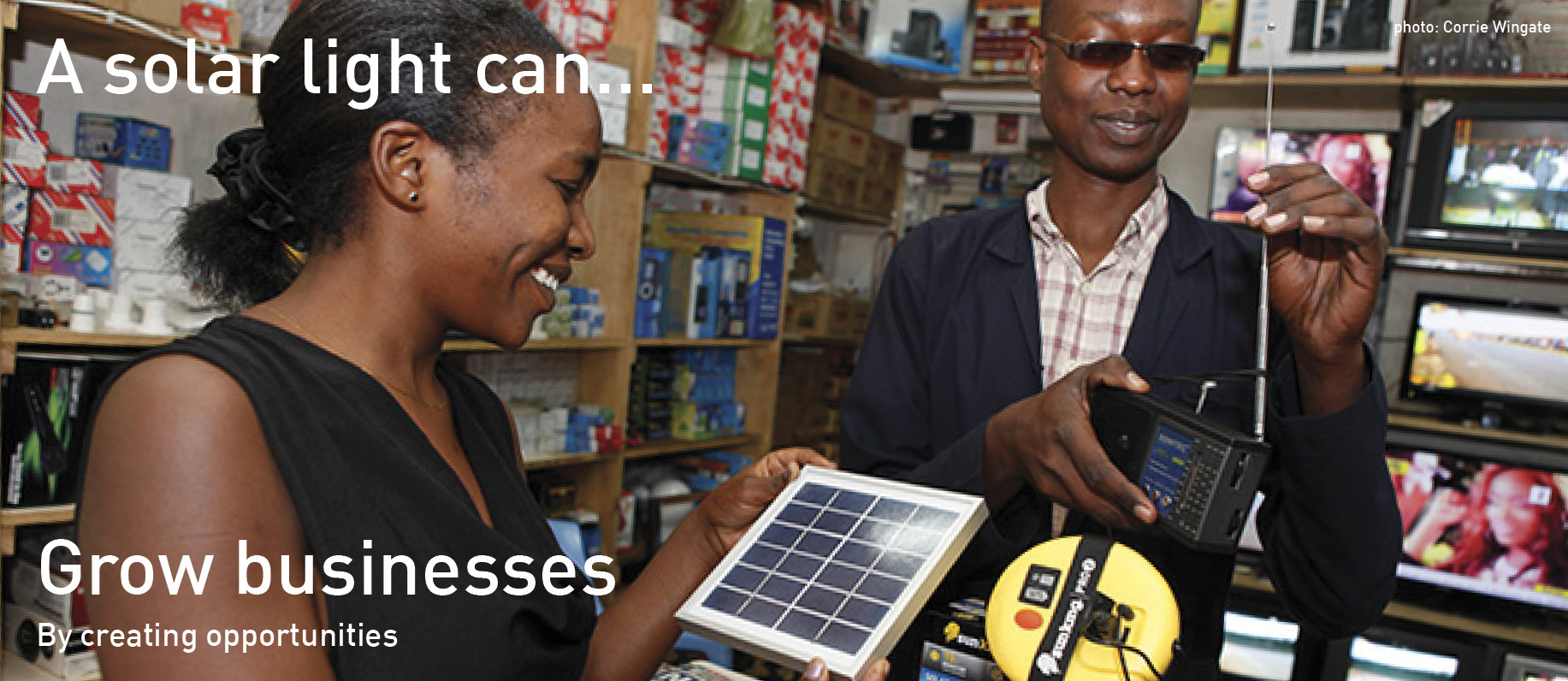 By creating opportunities a solar light can help develop rural businesses. Solar lights increase productive hours, enable phone charging, the use of radios, and encourage communications and enterprise to flourish. Plus, the solar market itself provides jobs and opportunities as it grows.
Communities that convert to solar create opportunities for more businesses, driving innovation, enterprise and investment. SunnyMoney has supported over 600 solar agents across East Africa, whose income has risen by 30% on average.
My business is booming because funds that were spent on buying paraffin are now used to buy computer accessories and I charge my phone using solar to communicate with customers.
Gilbert Mwalwanda, Malawi
SunnyMoney entrepreneurs, Ramonah and Philip talk about being solar sales agents:
"Women are often seen to not do more than bear children and cook", says Ramonah. She feels empowered representing the women of her community whilst also providing them with a way to reduce living costs. "You have to be a role model, so that you can encourage young women to join [in helping the community]."
Since being a SunnyMoney solar agent, Philip has found that his income has increased and his well-being had improved because his shop is more successful. "I'm living in a better life now", Philip smiles.