You have the power to light up Africa
Join the Power of 10 community and help get solar lights to rural Africa today. Make a donation, nominate your friends and be part of a chain reaction that could light up an entire continent.
Just £3 can get a solar light to Africa where it will improve health, save money and allow a child to study after dark, providing hope, opportunity and dignity for some of the poorest people in the world.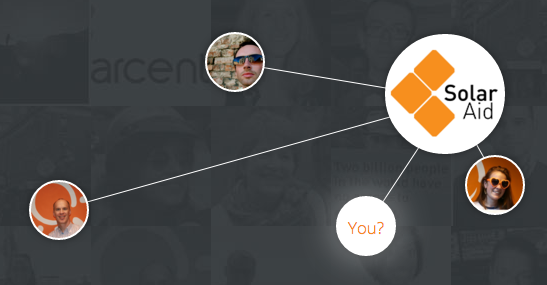 1. Set-up your profile
2. Make a contribution
3. Nominate your friends
You can see which friends have joined the movement and exactly where your lights have landed. Everyone can play a part in a brighter future. Don't miss out, join the movement today.