SolarAid is proud to be a founding partner of Power for All – a global education and advocacy campaign outlining a path to universal energy access.
Power for All believes that consumer choice and private enterprise can deliver universal energy access in half the time, and at a fraction of the cost of current predictions.
Other founder organisations include d.light, the Global Off-Grid Lighting Association, Greenlight Planet, Off-Grid Electric and Practical Action. Power for All is committed to delivering access to energy to 85 percent of the 1.1 billion people living without reliable power before 2030.
"Current estimates to achieve basic energy access for the 1.1 billion living in energy poverty are $700 billion and 20 years. The financial costs are daunting and the opportunity costs are unacceptable. It is time to challenge the $700 billion mindset.
By focusing on key accelerators that will help leapfrog 'business as usual' energy delivery – just as mobile phones leapfrogged telephone landlines in the developing world – we believe that we can achieve universal energy access in half the time for a fraction of the anticipated costs."
Kristina Skierka, Campaign Director, Power for All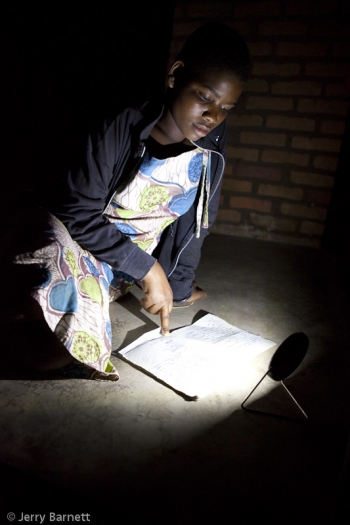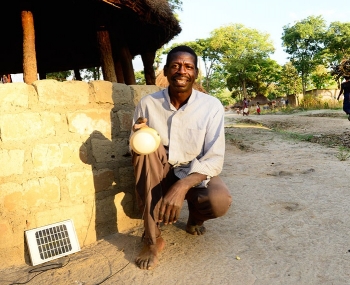 "The Power for All campaign is a powerful way to profile the extraordinary potential of distributed renewables. Off-grid energy solutions are not only cost effective but as SolarAid's work shows, they can be rapidly deployed.
Already solar lights across Africa will save families an estimated $500 million in 2015. With greater support for the sector, that figure could skyrocket. People across the continent are demanding the chance for cleaner energy, better health and greater opportunity. We do not have to wait. Indeed, we must not."
Andrew Webb, CEO, SolarAid
We believe there is a faster path to universal energy access and that solar solutions can be delivered now to provide hope, dignity and opportunity to those living 'beyond the grid'. For more information visit the Power for All website. 
This model is working in practice today. It is ensuring millions of people can access clean light for the first time. But it needs your support. Can you help spread some light today? Donate here.