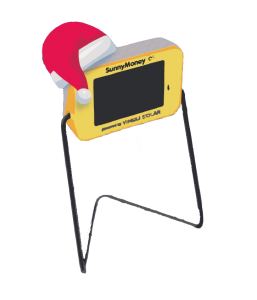 SolarAid is committed to ensuring that no health clinic is left in the dark by 2030. But we cannot do it alone. We need you.
This Christmas, every £ you donate will be matched by one of our fantastic supporters, up to £50,000. Your impact will be doubled!
Hospitals are places of endless action and bustle, teeming with movement and always awake. Imagine this in the dark.
Too often, the darkness takes a life unnecessarily because health professionals are not able to do their job properly.
When Sister Martha started working at St. Luke's Hospital in rural Zambia 16 years ago, there was no light. Seven years ago, this all changed. Thanks to our amazing supporters, solar arrived.
"I clearly remember the first few days. There was something curious about the way doctors and nurses attended their patients. With light, they were able to trust their skills. With light, they were treating patients safely."
Sister Martha's colleagues across the country are not so lucky.
Inspired by what has happened at St. Luke's, SolarAid is launching a nationwide programme to bring light and power to every health clinic in Zambia.
To show their commitment to lighting up rural health clinics, any donation up to £50,000 will be matched by one of SolarAid's amazing partners.
Your impact will be doubled, lighting up even more rural health clinics this Christmas.
With your help, every health professional in Zambia will be able to work safely at night.
£40 will help SolarAid in their new mission to innovate the models which will solve this problem.
Your impact will be doubled this Christmas.
Thank you
Please tell others and share this page.