Copy our business models!
Can you replicate our business models to help spread solar energy and light in the developing world?
At SolarAid, we have been pioneering last mile energy access for over a decade and continue to innovate. As our vision is of a world where everyone has access to clean renewable energy, we are sharing details of our business models and innovation projects for others to download and copy. All we ask is that SolarAid is acknowledged and if you implement a project using any of our ideas, to let us know about it.
Our trade-not-aid models aim to help those that are most in need and kick-start sustainable solar markets at the same time. But we can not achieve scale fast enough on our own – so we want partners, other charities and businesses, to replicate our business models to help spread light and energy to lift people out of poverty.
If you're interested in collaborating or exploring partnerships please get in touch to see how we can help, or download the resources below.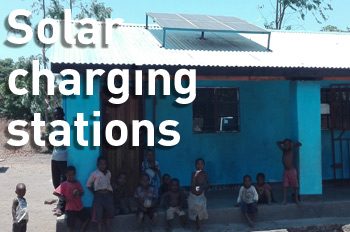 Rural charging stations, which charge batteries from solar PV, are an obvious way to distribute renewable electricity in Africa. Our latest innovation in this area is Project Switch, which is designed to provide light and power for people in rural communities for the same cost, or less than the price of candles or kerosene.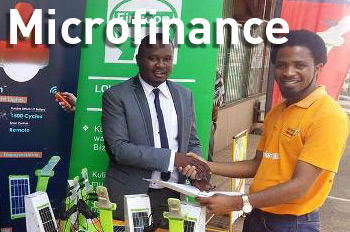 The main thing holding back solar from lighting up the whole of Africa is access to capital, and that's what microfinance can provide. By working in partnership with Village Savings and Loans (VSLs) organisations and Savings and Credit Cooperatives (SACCOs), SunnyMoney have been able to increase access to capital to finance access to solar.
Our models are working in practice today. They are ensuring millions of people can access clean light for the first time. But we need your support and other partners to copy our models to speed up the delivery of solar power to those in need. Can you help spread some light today? Donate here.